Raising the Bar in Patient Safety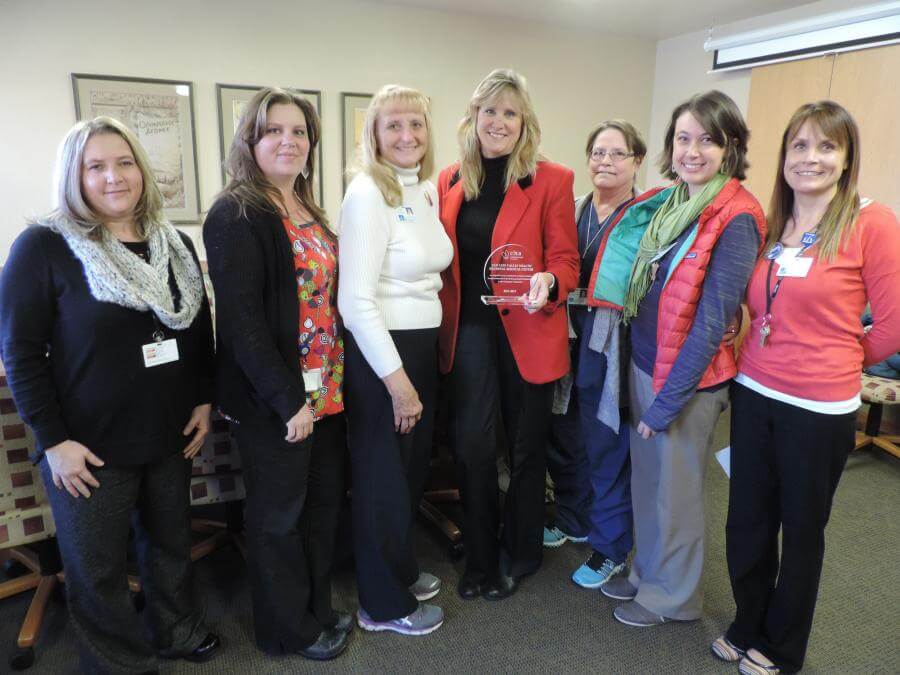 In an effort to continue to be transparent with our patients and guide each of them into the changing landscape of healthcare, we are summarizing some of the achievements that have taken place in the past six months regarding patient safety.
One of our primary focuses and goals is providing our patients with a safe experience while they are visiting San Luis Valley Health.  This has been a key focus area for the organization over the past year and will continue to be of critical importance as our organization moves forward into the future.
SLV Health Recognized for Reduction in Readmissions and Patient Falls
Marie Henderson, SLV Health's Manager of Patient Support Services and several other team members played a fundamental part in San Luis Valley Health receiving recognition from the Colorado Hospital Association this past January.  That recognition came as a result of both of SLV Health's hospitals achieving a greater than 40% reduction in patient falls, a greater than 40% decrease in OB adverse events, and a greater than 20% reduction in readmissions.
Expanding on that progress, the Conejos County Hospital staff had already implemented sound practices to help reduce readmissions and eliminate patient falls.  Recently, the CCH team hit 365 days without a patient fall.  CCH Administrator Kelly Gallegos stated, "It is great to celebrate this milestone but even greater that we have established a standard of excellence that our patients have come to expect."
Laboratories Celebrate Tremendous Success
Recently, the Laboratory Staff at Conejos County Hospital participated in a series of proficiency tests that are required by federal law.  CCH was pleased to learn that the Laboratory Staff scored a perfect 100% on each of the measures they were tested on.
"This was a stellar achievement by Brent Lehto and his team," said Gallegos.  Lehto is CCH's Laboratory Manager.
The proficiency tests are administered by the American Association of Bio Analysts, an organization that provides hospitals and their labs with a series of specimens that contain unknown substances or specific levels of particular analytes that must be evaluated and quantitated.  The laboratory staff is then required to use the individual services they perform on a daily basis to test and provide a result of what is present in each individual specimen. 
"The American Association of Bio Analysts will then compare our responses to what everyone else received," said Dr. Kendal Knaus, SLV Health's Medical Director for Laboratory Services.  "They send us back what can be equated to a report card, and we got a 100% (that CCH results were within an acceptable range with the other test results from other hospitals in this same program).  This is truly a significant accomplishment."
Meanwhile, the Regional Medical Center Laboratory Staff celebrated a passing score of 98% on their on-site inspection to retain accreditation status last month.  The team was measured on more than 1,000 standards.
"Our group is very proud of the progress we have made in terms of patient safety," said Kim Chacon, Director of Clinical Excellence for San Luis Valley Health.  "With that being said, we will continue to strive to improve and implement best practices."