SLV Health is Your Trusted Partner in Health
Message from Konnie Martin, CEO, SLV Health
As your trusted partner in health since 1927, your health and well-being continue to be our top priority, where we take care of you all year long, whether we are under pandemic restrictions, getting through the flu season with its many variants, or experiencing other respiratory illnesses that affect our community.

Innovation and Patient Access are two of our top priorities. Our patient portal is fully integrated with our electronic medical record system. Through the portal, you can access your medication list, safely correspond with your providers, and confirm appointments and paperwork. You can now receive appointment reminders via texts to your smart phone. Your medical records are safely shared with participating providers via PatientConnect.
We are proud to continually offer updated and cutting-edge technology and machines, such as the new CAT Scan that is available in our Imaging and Radiology department. This scanner is faster, uses less radiation, and offers new opportunities. Other improvements continue across our facilities, including an expanded scope of services offered by our Urology clinic in the Stuart Ave Clinic with the addition of a Nurse Practitioner who grew up in the SLV. Our caring and dedicated staff continually provide exemplary care and are deeply committed to you.
About San Luis Valley Health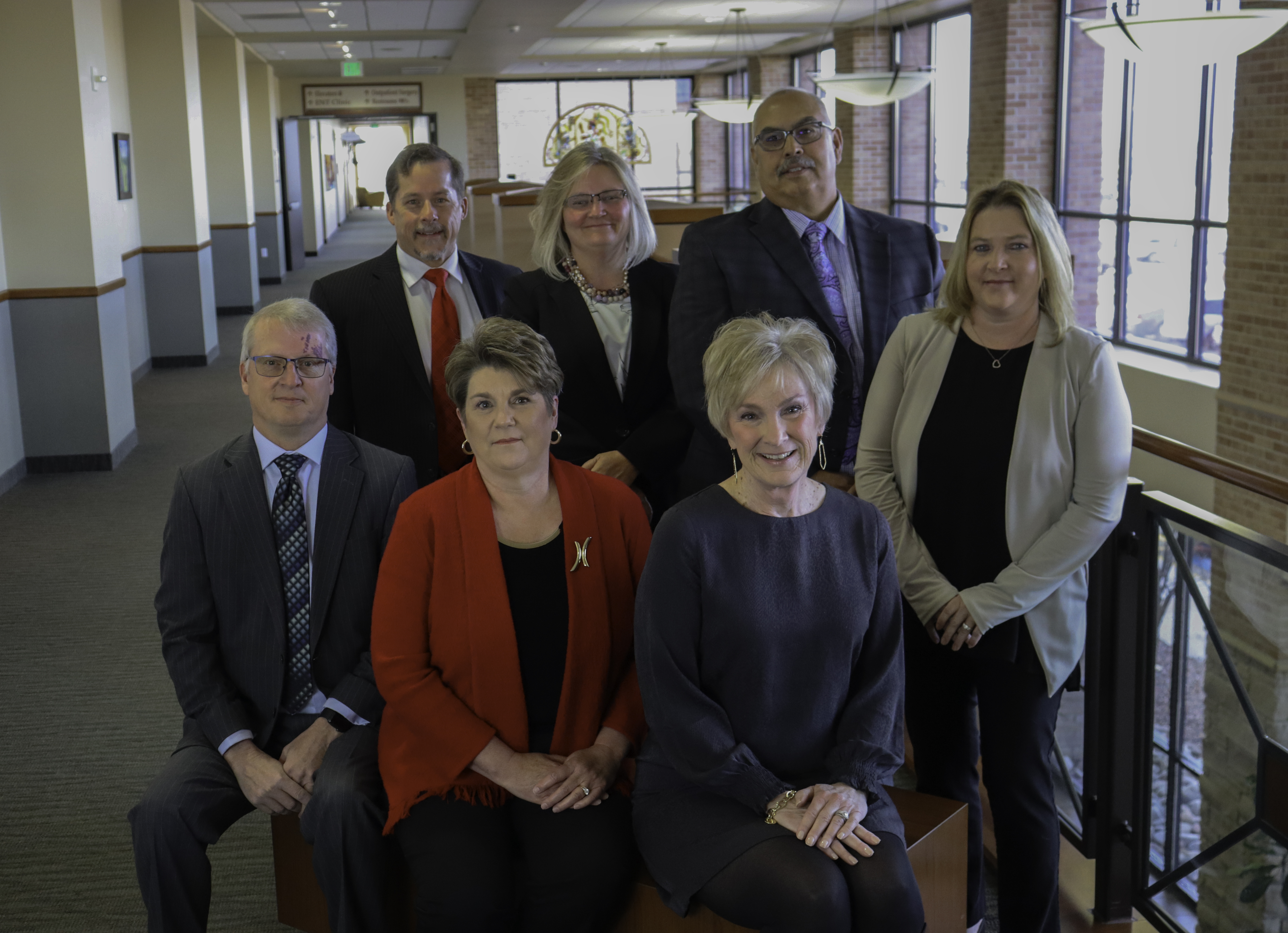 Providing High Quality Health Services in the San Luis Valley for More Than 90 Years
San Luis Valley Health is a regional health provider serving the San Luis Valley, Colorado and beyond. In addition to our state-of-the-art hospital located in Alamosa, we also operate five clinics throughout the Valley and another hospital in Conejos County.
At San Luis Valley Health, you get a level of care that equals or exceeds that of major metropolitan hospitals. You also experience the warmth, dedication, and personal attention often found only in a smaller community.
Your Medical Home
We deliver healthcare that revolves around you as the patient. When you receive care at San Luis Valley Health, you are treated by a team of people that know you as a whole person. We call this way of delivering care your "medical home."
Your Health Care Team
With our medical home model, we work together as a team that includes:
You
Your primary care provider
Nurses working with your provider
A care coordinator, sometimes called a navigator
Our front desk and support staff
Experts such as health educators, therapists, social workers, and others
Your Primary Care Provider
Your primary care provider leads this team and arranges for appropriate health care services with other qualified clinicians when needed. This results in more personalized, coordinated, effective and efficient care for you.
This relationship with your primary care provider offers comfort, convenience, and a path to the optimal health you want and need throughout your lifetime. As we move forward with our medical home effort, we want to hear from you on how we are doing.
At San Luis Valley Health, we know that involving patients and their families in health care decisions is an essential step in providing high quality, comprehensive, and appropriate care.
If you don't yet have a primary care provider, please view all San Luis Valley Health Primary Care Providers and feel free to contact one for an appointment.
Comprehensive Medical Services
We are proud to offer talented, experienced caregivers who use the most advanced techniques and technology, along with a genuine sense of caring. Our patient-centered medical home is more than just a building. It's a team of healthcare professionals providing comprehensive and continuous medical care for you- our patient.
Our fully accredited 49-bed hospital in Alamosa provides outstanding care for those in need of general Medical/Surgical, Intensive Care, and labor and delivery hospital services. We employ Hospitalist Physicians in Alamosa to ensure 24/7 in-house provider care for our hospitalized patients. We also have Conejos County Hospital serving the emergency and medical needs of individuals in Conejos and Costilla County.
From acupuncture to occupational rehabilitation, San Luis Valley Health is your trusted partner in health, providing you with the services and physicians you need to get healthy and stay healthy.
We Offer Air Transport for Patients in Need
SLV Health's Regional Medical Center in Alamosa is a Trauma Level III emergency department. For those patients in need of transfer to a higher level of specialty care, San Luis Valley Health has a relationship with Guardian Flight Services, who maintain qualified medical staff locally and a fixed-wing aircraft that resides at the Alamosa Airport for expedited air transport.