Orthopedics
Pain Management, Sports Medicine & More
Orthopedic medicine focuses on the musculoskeletal system, which consists of bone, muscle, cartilage, tendons, ligaments, joints, and other connective tissues. Patients frequently seek out orthopedists when they are suffering from joint pains, back pain, neck pain, or bone fractures. At San Luis Valley Health, we offer a wide array of orthopedic services, including sports medicine, chiropractic, and acupuncture services.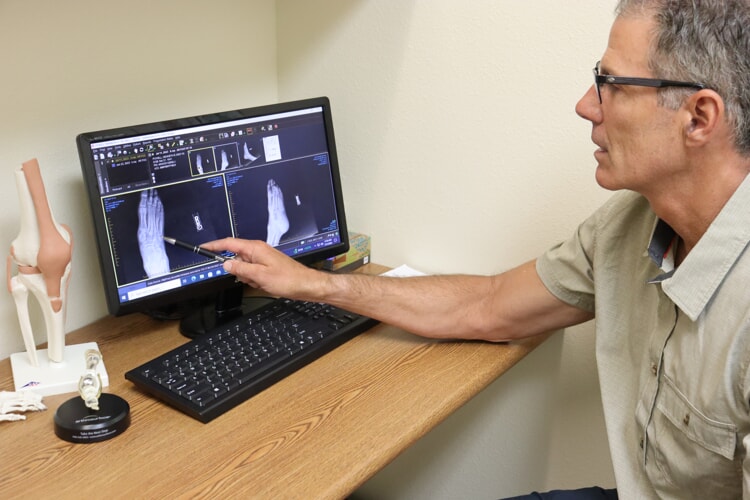 If you are having difficulty moving, or are experiencing frequent pain in the wrists, knees, elbows, or other joints, our skilled orthopedic team is ready to help. We can recommend pain management treatments that will help you find relief while we search for the cause of your discomfort. Once we have diagnosed the root cause of your problem, we can start building a personalized treatment plan.
Injuries we treat include:
Traumatic injuries to bones, such as fractures and dislocations
Disturbances in joints
Sports injuries
Inflammation of muscles or connective tissue
Arthroscopic surgery
Joint replacement surgery
Non-surgical treatment options for arthritis
Will I Need Surgery?
While surgery is sometimes required to treat serious conditions of the musculoskeletal system, this should be your last resort for treatment. Surgery is often effective, but it can be demanding physically and it will take time to fully recover when the operation is over. Trustworthy orthopedists will tell you that you should explore conservative, noninvasive treatments before considering surgery. If treatments such as medication, physical therapy, bracing, and splints fail to provide sufficient relief, only then should you start discussing the possible surgical solutions.
Orthopedic services are provided by Carissa Tripi, DO; Jeffrey Oster, DO; Jason Defee, MD; and Laticia Hollingsworth, PA-C, ATC, CAQ.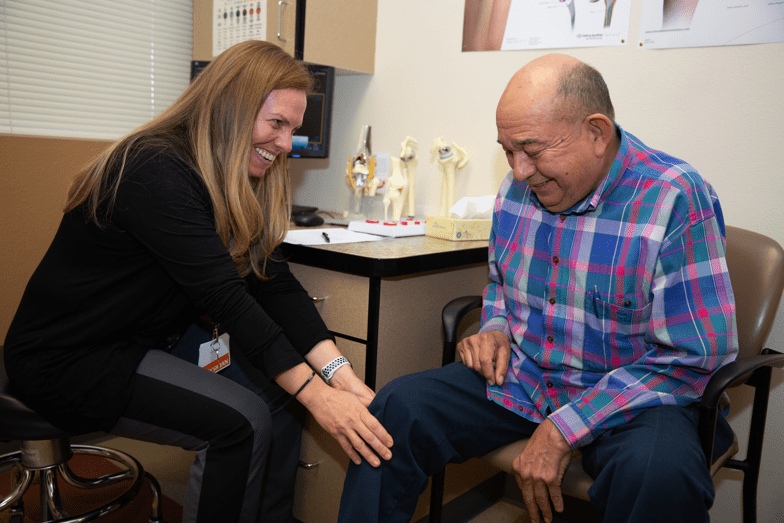 Call (719) 589-8091 to schedule an appointment with our orthopedists. Orthopedic care is offered at the Stuart Avenue Clinic. You can reach us by fax at (719) 589-8112.