Diabetes Basics
Over 30 million people living in the United States have diabetes, a condition in which the body's inability to properly produce or use insulin causes elevated levels of glucose (sugar) in the blood. High blood glucose levels can cause serious complications including eye damage, kidney failure, heart attack, and stroke. However, by learning more about diabetes and taking steps to manage diabetes, it is possible to control blood glucose and prevent or delay the complications of diabetes.
Diabetes Education at San Luis Valley Health
The San Luis Valley Health Diabetes Education and Empowerment Program (DEEP) provides collaborative, personalized Diabetes Self-Management Training (DSMT) that allows individuals to successfully manage their diabetes. DEEP is accredited by the Association of Diabetes Care & Education Specialists (ADCES) and provides evidenced-based information and education proven to improve diabetes management including monitoring blood glucose, taking medications, healthy eating, and being active. Click on the links listed in the "Additional Resources" section below to learn more about diabetes and the skills needed to help manage diabetes.
"Susanna Perkins' (DO, SLV Health Primary Care) patient said he is DEEPLY (good pun, right!) impressed with our diabetic educators. He finds them accessible, kind and most importantly, they clearly care about their patients and take an active role in improving their patients' health."
Diabetes Education Services
DEEP offers several DSMT services to individuals with diabetes. No matter the appointment type, the diabetes educators at DEEP work to address your individual needs, questions, and concerns at each appointment. A provider referral is required. Services offered include:
Class series

Covers a wide range of topics and skills over three classes to help you better manage your diabetes.

Refresher

Education provided according to your specific diabetes-related questions and needs. This service is for anyone who has received DSMT in the past.

Medication and Insulin Co-Management
Insulin Pump Co-Management
Continuous Glucose Monitor Review
Additional Resources
Are you are at risk for developing Type 2 Diabetes? Complete a risk assessment test here.
Learn more about important ways to manage diabetes:
Pre-Diabetes
Pre-diabetes is a condition in which the body is unable to use insulin properly, resulting in blood glucose levels that are high, but not high enough to be diagnosed with diabetes. People with pre-diabetes have an increased risk of developing diabetes in the future. To find out if you are at risk of developing pre-diabetes, complete a risk assessment test here.
If you have a diagnosis of pre-diabetes or believe you are at risk for developing pre-diabetes, DEEP offers a free monthly seminar to learn more about pre-diabetes and the steps you can take to manage it. A provider referral is not required to attend, but space is limited. For more information and to reserve your spot, call the DEEP at the numbers listed below.
Specialists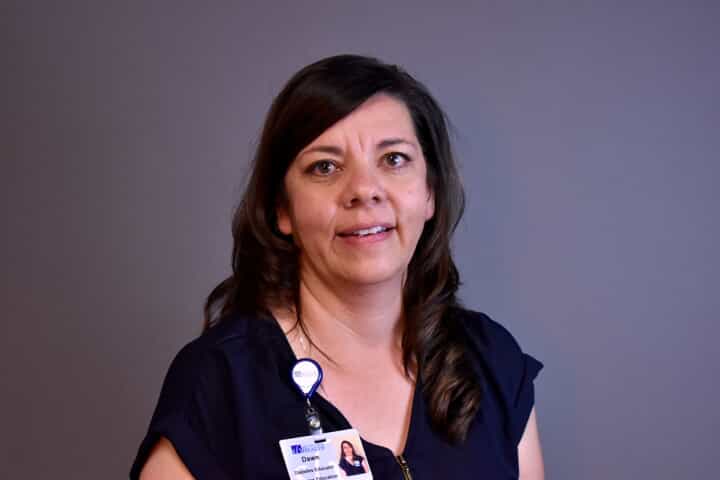 Dawn Arellano
Dawn is a Certified Diabetes Care & Education Specialist where she provides collaborative, comprehensive and person centered care and education for individuals living with diabetes & cardio metabolic conditions.
As a member of your health care team, Dawn works together with persons living with diabetes to develop a management plan that fits a person's lifestyle, beliefs and culture. She also assists person's understand diabetes medications & how diabetes related technologies such as insulin pumps, continuous glucose monitors, meters & insulin pens are beneficial in identifying opportunities for improvement for optimal glucose control & overall health improvement.
Diabetes services are available at the Monte Vista Community Clinic, La Jara Medical Clinic, and Stuart Avenue Clinic. Call 719-589-8008 for more information.

To fax, use (719)-589-8012.