Acute Care Clinic
The Acute Care Clinic offers same day appointments during normal business hours for patients who need to be seen within 24 hours due to a minor illness or injury. This is sometimes called the Respiratory Clinic because many patients who use this clinic have symptoms such as coughs, colds, sore throats, or the sniffles that won't go away.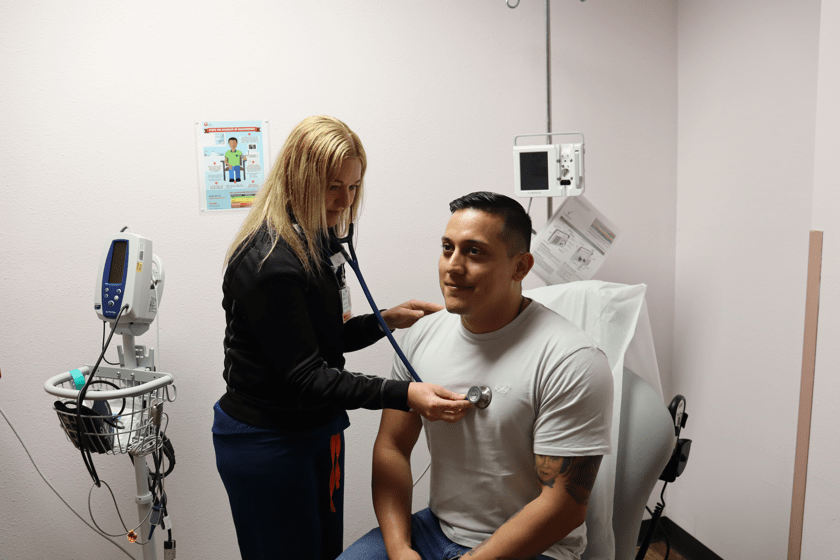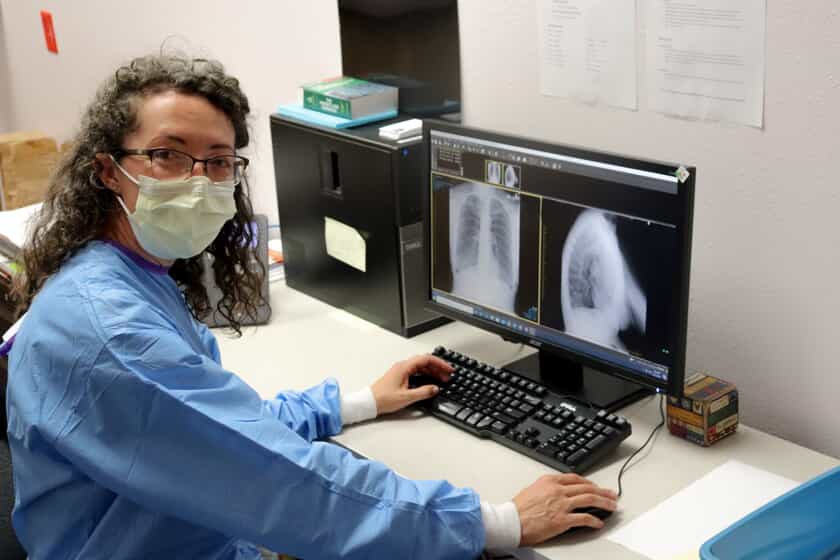 The Where for Care guide can help you make the decision of where to go based on symptoms and length of time of the complaint.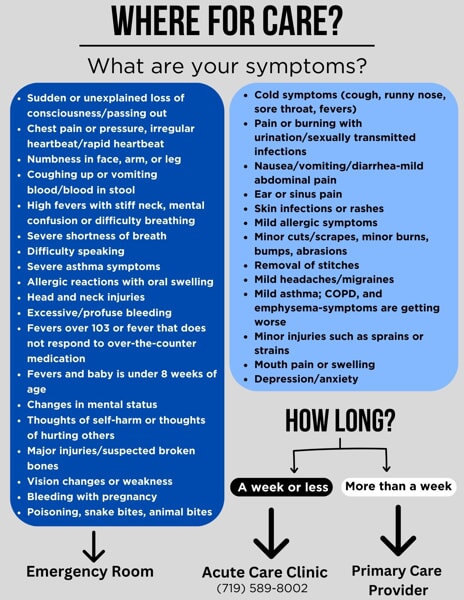 The Acute Care Clinic is staffed during normal business hours at the Stuart Ave Clinic in Alamosa. Providers offering this service include Kelly Bleakney, FNP, Patricia Tafoya, NP, Cathy McCurdy, PA, and Amy Blakeslee, PA. Call 719-589-8002 for more information.