Emergency Services
If You Are Having an Emergency, Call 911 Immediately
Residents of the San Luis Valley rely on both our hospitals to provide outstanding emergency room services. We're equipped to handle traumatic injuries including motor vehicle accidents, falls, and assaults.
The Regional Medical Center is accredited as a Level III Trauma Center and the Conejos County Hospital is accredited as a Level IV Trauma Center.
After Hours Urgent Medical Attention
Call (719) 589-2511 and ask for the "On-Call Physician"
Not sure where to go for care?
Check out this ER vs. Primary Care - Where for Care guide.
Emergency Medical Services
San Luis Valley Health Emergency Medical Services include:
Board Certified Physicians on-site 24/7
Trauma Surgeons
Registered Nurse Care. All nurses are certified in:

Advanced Cardiac Life Support (ACLS);
Pediatric Advanced Life Support (PALS);
Trauma Nurse Critical Care (TNCC)

Lab and imaging services - 24/7
Ambulance Services
Our team of 13 Paramedics and 2 Emergency Medical Technicians provide services for Alamosa County.
The Alamosa Ambulance District has four ambulances, with the most recently added in 2013. Annually our Alamosa team responds to an average of 2,400 calls.
Ambulance Services to Conejos County Hospital are provided by Conejos County EMS.
Providers That Offer This Service
RMC Emergency Department is staffed by SLV Health ED Providers
+ Innova Contracted Emergency Providers
.
Colorado ALTO Project
San Luis Valley Health has been participating in the Colorado Alternative to Opioids (ALTOs) Project as part of the Hospital Transformation Program, a program that aims to reduce the administration of opioids in Colorado emergency departments (EDs). San Luis Valley Health's goal is to help patients improve pain management, return them to a maximum level of function and independence and ultimately, restore their quality of life. Our hospital and clinicians are committed to understanding and individually treating patients' physical and emotional symptoms of pain.
Colorado is at the center of the U.S. opioid epidemic with the 12th highest rate of misuse and abuse of prescription opioids across all 50 states. Colorado hospitals, particularly their EDs, are in a strong position to integrate new, more effective pain management treatments that are tailored to each patient's unique pain experience.
The Colorado ALTO Project is led by Colorado Hospital Association in partnership with the Colorado Consortium for Prescription Drug Abuse, the Colorado Chapter of the American College of Emergency Physicians, Telligen, and the Colorado Emergency Nurses Association.
The Emergency Departments at San Luis Valley Health are not changing to be "opioid-free." We still recognize that there are patients and conditions that are appropriate to treat with opioids and do offer them if alternative therapies fail. Our ED providers and staff will continue to accommodate all patients' needs.
The Colorado Hospital Transformation Program (HTP) was designed to increase and improve transitions of care. The ED ALTO measure is one of the measures that SLVH selected as it is imperative for our community and consumers to participate in the statewide effort to reduce opioid use and abuse. Our goal through HTP is to reduce opioids and increase ALTO's (alternatives to opioids). We are being measured on the amount of opioids and ALTO's given to patients in the ED (emergency department). This care redesign around decreasing opioids and increasing ALTO's will improve patient outcomes, help SLVH expand relationships with our community partners, and provide better care to our patients.
For questions, contact Donna Wehe, Director of Communications, at (719) 587-1209.
Definitions of Patient Conditions
PATIENT CONDITION
The hospital spokesperson may not speculate on how, why or what caused a patient's injury or illness, but may offer a one-word patient condition while the individual is a patient in the facility – only if the requestor already knows the patient's name and the patient is listed in the hospital directory. The following definitions come from American Hospital Association guidelines.
Undetermined: The patient is still awaiting evaluation by a physician and his or her condition is not yet available.
Good: Patient is conscious and comfortable. Vital signs are stable and normal. Indicators are excellent.
Fair: Patient is conscious with minor complications. Vitals signs are stable and normal. Indicators are favorable.
Serious: Patient is acutely ill; indicators are questionable. Vital signs may be unstable and not within normal limits.
Critical: Patient is acutely ill with major complications. Vital signs are unstable and not within normal limits. Patient may not be conscious; indicators are unfavorable.
Deceased: Confirmation will be withheld until the next of kin has been notified. A hospital may not disclose information regarding the date, time or cause of death.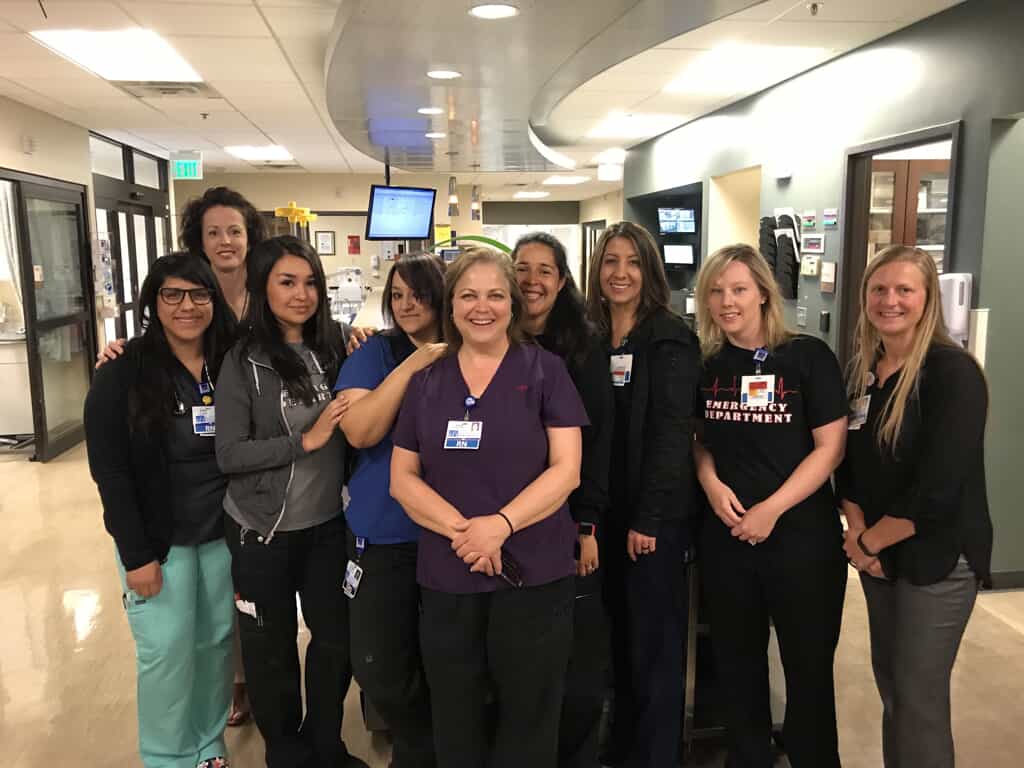 The Colorado ALTO Project takes place at Conejos County Hospital and Regional Medical Center. Call (719) 589-2511 for more information. Our fax number is (719) 587-0227.