Governor Appoints SLV Health CMO to Colorado Medical Board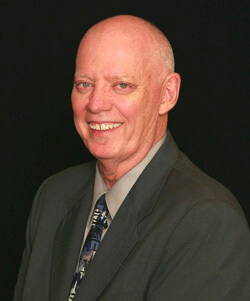 With over 30 years of clinical and medical leadership experience, San Luis Valley Health's Chief Medical Officer, Dr. Greg McAuliffe, has been appointed by Governor John Hickenlooper to fill a seat on the Colorado State Medical Board.
"I am pleased to have been selected by Governor Hickenlooper to serve on the State Medical Board," said Dr. McAuliffe.  "I am looking forward to this experience.  It really is a privilege to be a part of the board."
Dr. McAuliffe spent over 30 years practicing Internal Medicine before assuming the role of Chief Medical Officer at SLV Health.  A majority of that time was spent here in Alamosa, giving Dr. McAuliffe unique expertise when it comes to healthcare services in rural communities.
"I am eager to have the opportunity to be a voice for those providing medical care in rural communities," stated Dr. McAuliffe.
Dr. McAuliffe has held multiple leadership positions over the past 25 years of his career, including serving as the Medical Director of the San Luis Care Center from 1990-2001 and President of San Luis Valley, PC from 1993-2000.
According to its website, "the Colorado Medical Board was instituted as part of the Medical Practice Act for the purpose of regulating and controlling the practice of healing arts, which include establishing and enforcing the licensing standards for Medical Doctors (M.D.s), Doctors of Osteopathy (D.O.s), Physician Assistants (P.A.s), and Anesthesiology Assistants (A.A.s)."
"We would like to congratulate Dr. McAuliffe on his appointment," said Konnie Martin, CEO of SLV Health.  "I am confident that Greg will do a wonderful job advocating for providers in rural areas and the interests of the patients they serve."