Patient's Condition Inspires Learning Experience
Ten-Year old Brooklyn Crawford sits with the fantastic presentation she put together.
When deciding upon a topic to research for a science fair project, 10-year old Brooklyn Crawford went with something she knows all too well.
Brooklyn, a sufferer of Cystic Fibrosis, channeled her positive energy and outlook into educating others on her condition and treatment.
"Even though my treatment isn't fun, I wanted more people to learn about it," explained Brooklyn.
Cystic Fibrosis is a condition that causes damage to the lungs and digestive system, affecting cells that produce mucus, sweat, and digestive juices.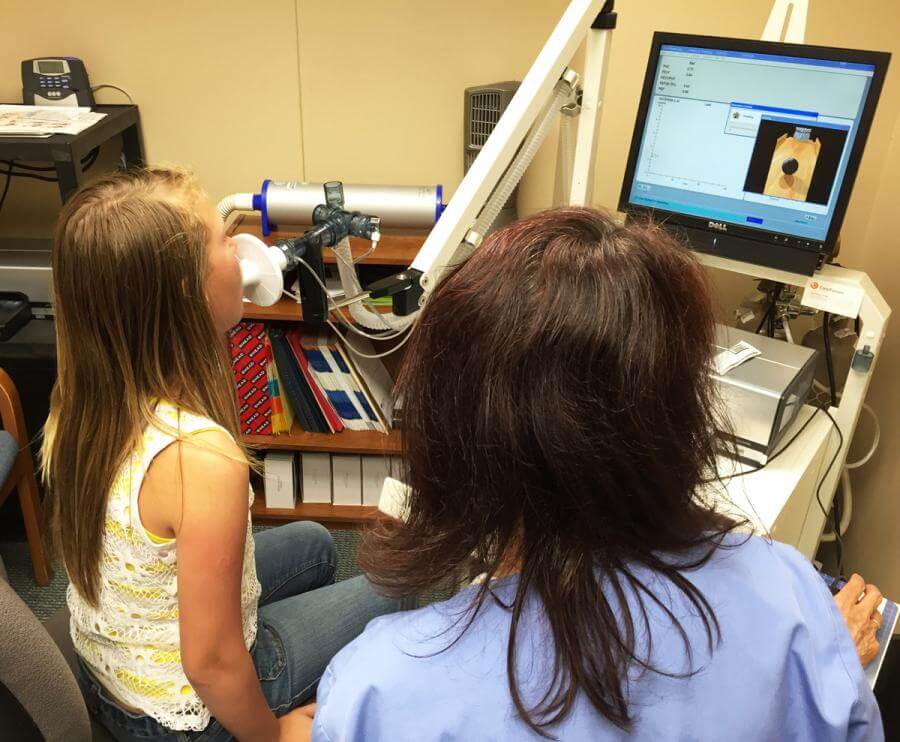 Brooklyn requires daily care and tracks how well she is breathing, which she documented in her science fair project. She also explained the procedures involved in her care and made a hypothesis on if her medication is helping.
To test the hypothesis, she and her mother Leighann solicited the help of the Cardiopulmonary staff and was trained by Jo Kreps, CRT to perform a breathing test called a Spirometry which measures the volume and speed in which the patient can blow out air. After the training she was given a Spirometer to use at home and she performed the test before and after taking her medication and logged the results for the project.
For her efforts, she was awarded second place at the 66th Annual San Luis Valley Regional Science Fair at Adams State University.
"I am so proud of Brooklyn, and the outlook she has on a daily basis," said mother Leighann Chambers.