SLV Health Officially Declared a Level III Trauma Center
San Luis Valley Health Regional Medical Center, previously a Level IV Trauma Center, recently received a letter from the Colorado Department of Public Health and Environment (CDPHE) officially declaring them a Level III Trauma Center.
Full Efforts for Patients

The effort required to be considered for a Level III was no easy accomplishment according to Julie Ramstetter, RN and Trauma Coordinator for SLVH.  The process started about a year ago at the direction of Konnie Martin, CEO for SLV Health, according to Ramstetter who said "Level IV Trauma Centers typically stabilize and transfer patients to a higher level of care.  As a Level III, meaning we now have full time trauma and orthopedic surgeon coverage.  We have the ability to keep patients here for care we can safely provide.
With the support and guidance of Centura Health, an affiliate of SLV Health, the strenuous process began.  Ms. Ramstetter noted that she had the help and support of many to complete the requirements in preparation of the state review. The application itself took more than two months to prepare due to the vast amount of detail required.  This included proof of certifications and education required for all surgeons, providers and nursing staff caring for trauma patients as well as other documentation.
CEO Martin stated, "Our goal is to provide the highest quality of emergency care possible.  It's in the best interest of our patients and their families to have become a Level III."  She adds, "I'm proud of our team and the work they did to achieve this designation and truly appreciate the support of Centura Health in helping us reach this accomplishment."
Improvements on the Horizon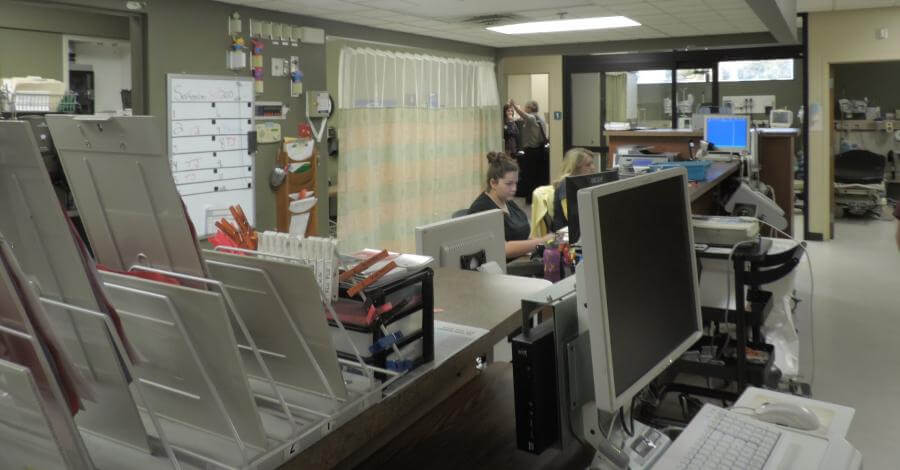 SLV Health Regional Medical Center is staffed with an array of qualified professionals including surgeons and Emergency Department providers who are all board certified in their respective specialties or fields. Further trauma related trainings and certifications are on the horizon for nursing staff in the Emergency Department as well as inpatient units who continue the care for trauma patients.  24/7 laboratory and radiology services, along with other requirements of Level III Trauma​ ​​​​​​Centers, are also provided at SLV Health.  The Level III designation elevates SLV Health RMC to the trauma designation level of such hospitals as St. Mary Corwin and others on the front-range.
Dr. Greg McAuliffe, Chief Medical Officer, adds, "The end result is that we are doing the right thing for our community.  That's what this is about."