SLV Health is First in Colorado to Implement RQI Program
SLV Health is the first in the state of Colorado and second in the Western United States to implement the Resuscitation Quality Improvement Program (RQI).  This cutting-edge technology is a new approach to maintaining high-quality CPR and is directly tied to improvement in patient outcomes.  This program helps caregivers maintain required life-saving skills, like Basic Life Support and Advanced Life Support.  The RQI program combines short skill sessions with online eSimulation cases.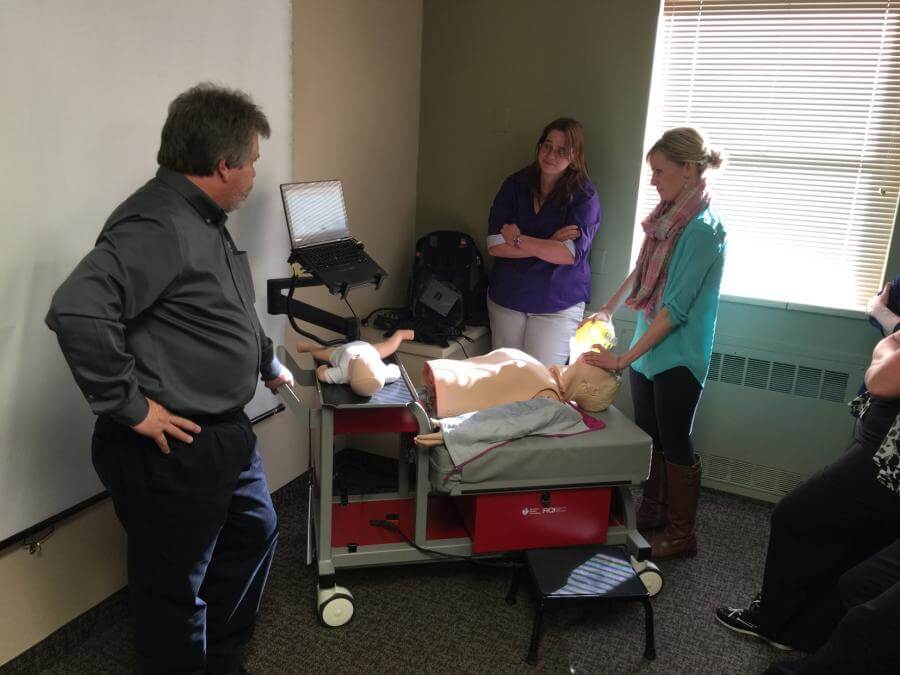 Tiffany Hoover tries out a resuscitation simulation
These sessions are completed quarterly to ensure that skills do not decline.  Each station is equipped with an adult and infant manikin and a tablet computer.  After completing the online eSimulation cases through the employee's Healthstream account, the skills activities are completed at the RQI manikin station.  The employee simply logs into their Healthstream account, chooses the activity and follows the prompts given by the voice assisted manikin.  The RQI station will provide immediate audio and visual feedback as well as a report card on the quality of skills performed.  
The RQI program will be utilized by approximately 400 employees at SLV Health with stations set up at the Conejos County Hospital Conference room, the Stuart Avenue Clinic behind the Occupational Medicine Clinic and designated room at the Regional Medical Center.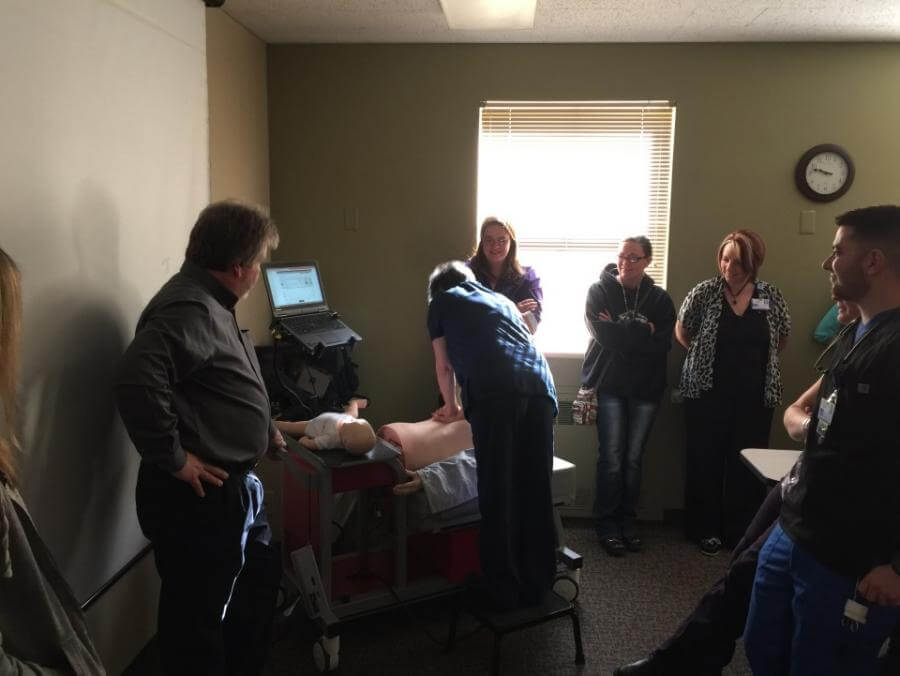 SLV Health Employees take turns testing their skills on the resuscitation simulation
 Sarah Herrera, director of OB stated, "I was very impressed with this training.  It will provide on-going competency for providers which will lead to improved patient outcomes in safety and quality.  Providers will feel confident in their compressions in CPR.  This is a great opportunity for our institution!" 
Three simulation stations will be placed in strategic locations throughout the facility to ensure ease of access, 24 hours a day.  Learning at these stations will replace the traditional, every two year, "live" classroom recertification courses. 
Many employees are required to update their certifications prior to the "go live" date on April 1st.  The update online courses are the same as attending a "live" course and are assigned to the employee's Healthstream account and skills activities are completed at the manikin station.