SLV Health Nurses Recognized at Nightingale Awards
The Nightingale Committee of the San Luis Valley recently announced the nominees for the prestigious Nightingale Award.  Every year Registered Nurses are nominated by their peers for excellence in leadership, innovation and advocacy in the areas of clinical practice and administration.  These nominations are reviewed through a stringent process to determine who will represent our community at the state level as a luminary. This year there were 9 candidates submitted to the committee: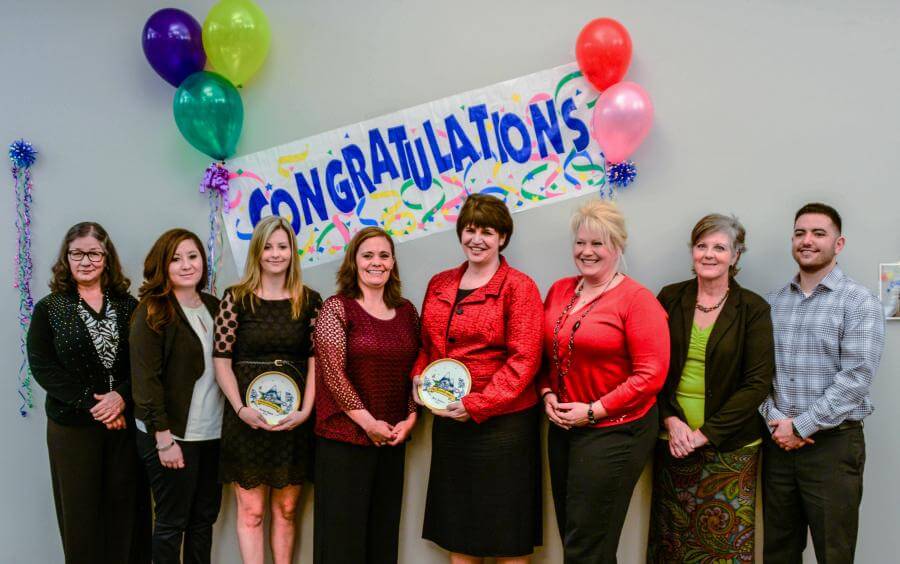 Nominees from left to right Kimberly Roepke, AnnaRae Martinez, Rachael Schell, Malissa Strand, Patti Thompson, Candice Allen, Jackie Bennett and Alonzo Lobato. (Not pictured, Lauriann Blakeman)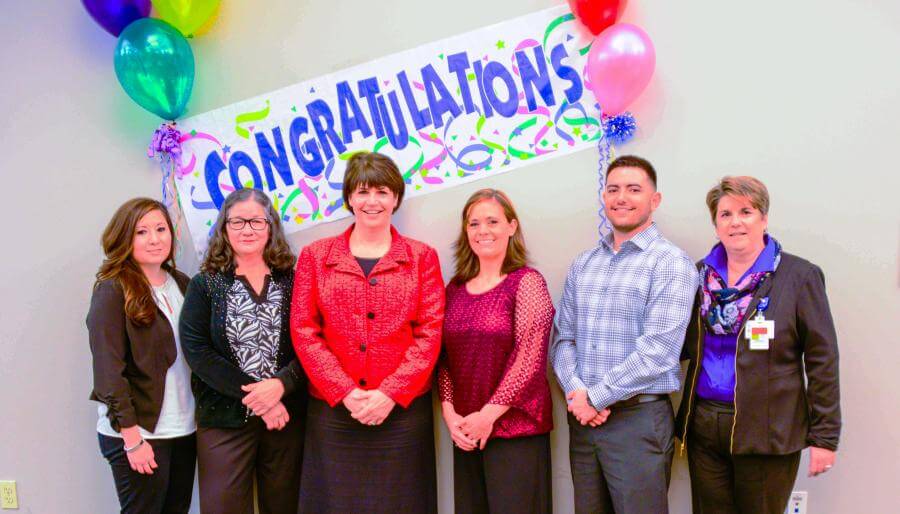 SLV Regional Medical Center Nurses with San Luis Valley Health CEO, Konnie Martin
Selected as Luminaries for the Statewide Gala are:
Candice Allen- Admin Advocacy
Patti Thompson- Admin Leadership
Kim Roepke- Clinical Advocacy
Malissa Strand- Clinical Innovation
Alonzo Lobato- Clinical Leadership
Conejos County Hospital Nurse, Rachael Schell (center) with Director of Rural Health Clinics - CCH, Michelle Gay and CCH Director of Nursing, Tandra Dunn (right)
"It was truly inspiring to read and present each nominee's accomplishments.  It makes me extremely proud to be part of the nursing profession!" says Dawn 
Weed, Director of Nurse Education at SLV Health.
Please join SLV Health in recognizing each of these nurses and the impact they have made in healthcare and congratulate the luminaries that will be joining the statewide Gala on May 7th!