Budding Artists From Boys and Girls Club Sell Out
On October 6, 2016, many local budding artists enjoyed their first public art opening at the Artrium at San Luis Valley Health's Regional Medical Center.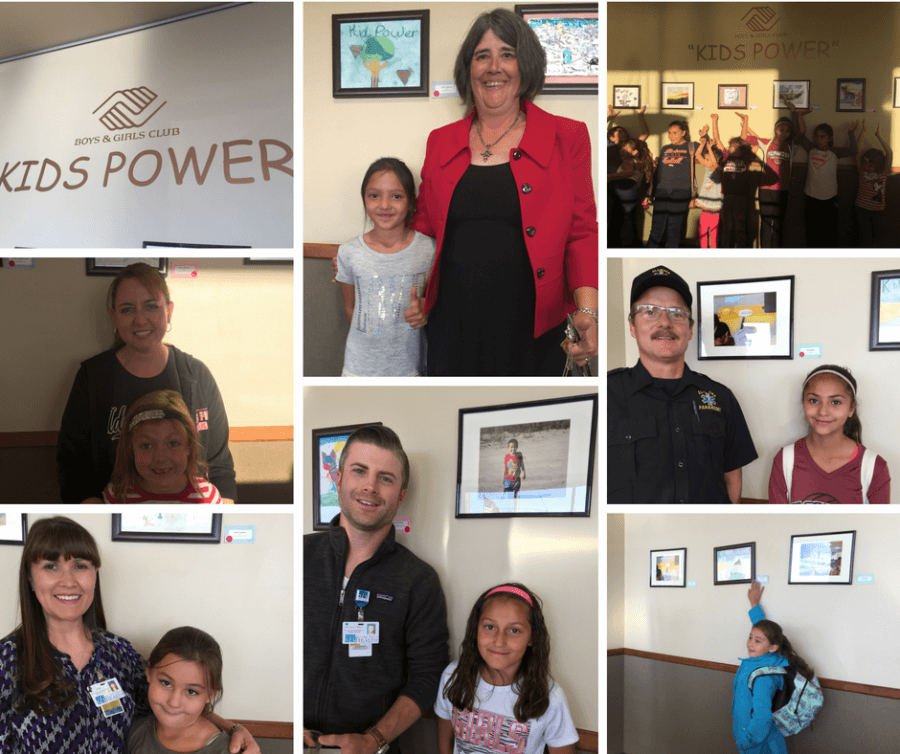 The artists, members of the SLV Boys and Girls Club, under the guidance of their art instructor, Jenna Eaton, were able to meet some of the buyers of their art at the open house.  One artist explained in detail her work of art to the buyer, from concept to the medium used.  Another artist exclaimed, "I think we are famous!"  Many proud parents were able to enjoy watching their children in the limelight while they snacked on refreshments and proudly celebrated their creative spirits.  One boy told Kelly Gurule, Director of SLV Health Foundation, "I'm going to donate all of my time helping fight breast cancer.  I'm going to organize my class to come here on a field trip."  Each piece of art sold for $15, and equal amounts went to the artist, Boys and Girls Club and toward the efforts of building the new cancer center.  The theme was "Kids Power," which was definitely true, as the spotlight all night was on the artists.  Even though all of the pieces were sold, they will be displayed through the end of October.