SLV Health Foundation Receives Special Support from the Community
This holiday season, the San Luis Valley Health Foundation is filled with joy as it receives several avenues of support. Trinidad State Junior College Nursing Students, the Women's ASU Volleyball Team, Alamosa Round-Up, Alamosa Elementary's 4th & 5th graders, and Sandie Wehe's Studio Singers each participated in fundraising efforts in honor of SLV Health and the Foundation!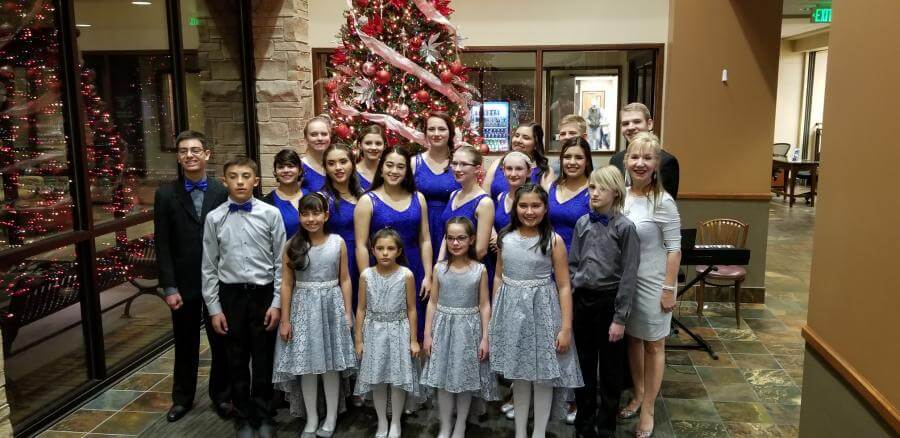 On a festive December night, students from Sandie Wehe's Studio entertained over 80 attendees with holiday jazz selections to raise over $6,500.  The budding philanthropists chose to donate all of the ticket sales to the cancer center to help purchase "vein finders."  The wine was donated by Chief Liquor of Alamosa and SLV Health covered the cost of the dinner, so 100% of the tickets sales could be donated directly to this cause.  The musicians also traveled around the community to places like nursing homes to spread their holiday cheer.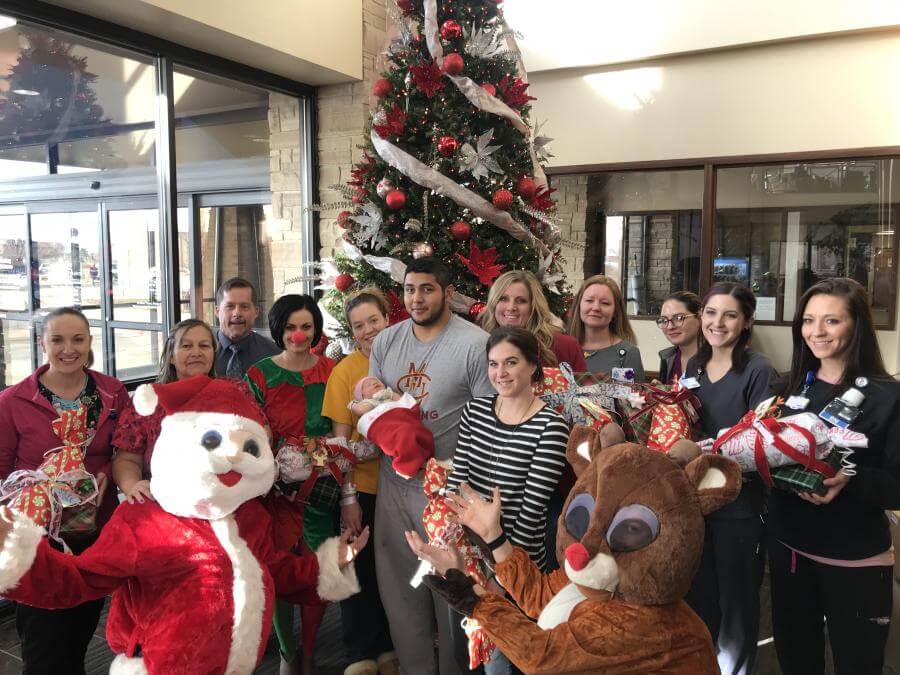 "Merry Christmas to All"
Dawn Honeycutt from Alamosa Round-Up along with her merry team delivered and donated Holiday Cheer to the pediatric hospital patients at San Luis Valley Health.  Along with presents, they also delivered Christmas stockings and hats for all of the newborn babies to travel home in style.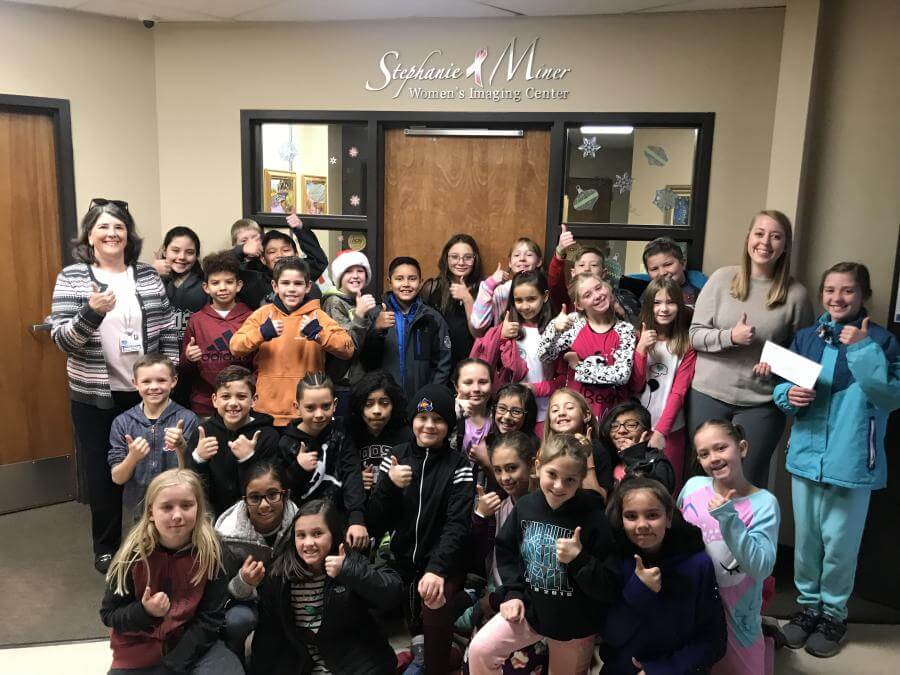 "Every Penny Counts"
Alamosa Elementary 4th and 5th graders did a penny war that raised funds for their very own "giving day."  The students brought in pennies and change for this great cause.  The students chose to donate $500 of the funds they raised to the Stephanie L. Miner Women's Imaging Center in honor of one of their teachers, Stephanie's daughter Madison Miner (pictured above).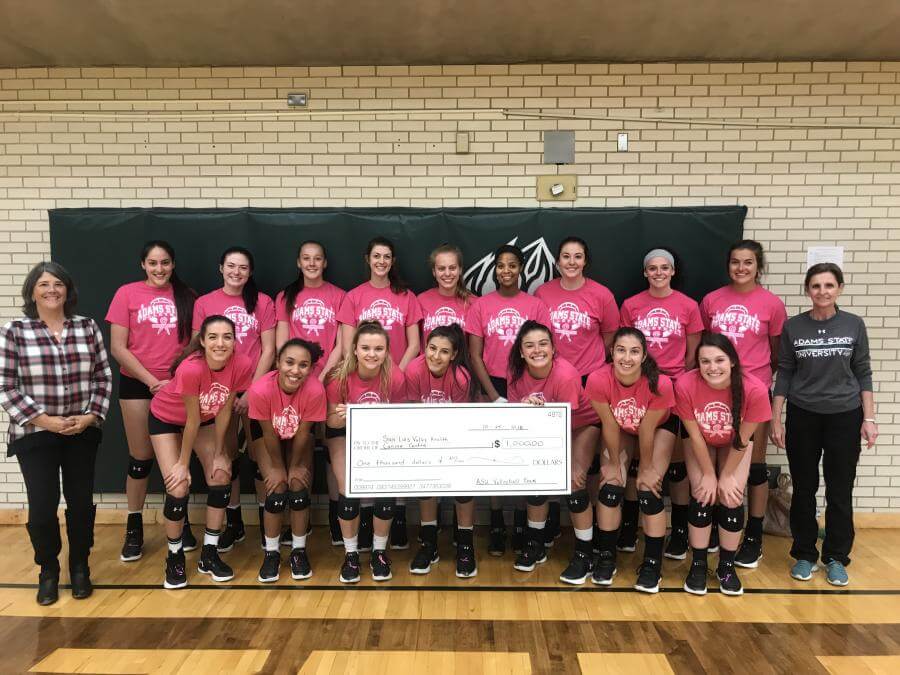 "Pink Night" 
ASU Volleyball team coached by Lindy Mortensen hosted a pink weekend during their season.  For this year's event, the players sold 50 cakes and raised $1,000 which they donated to the Cancer Center at San Luis Valley Health.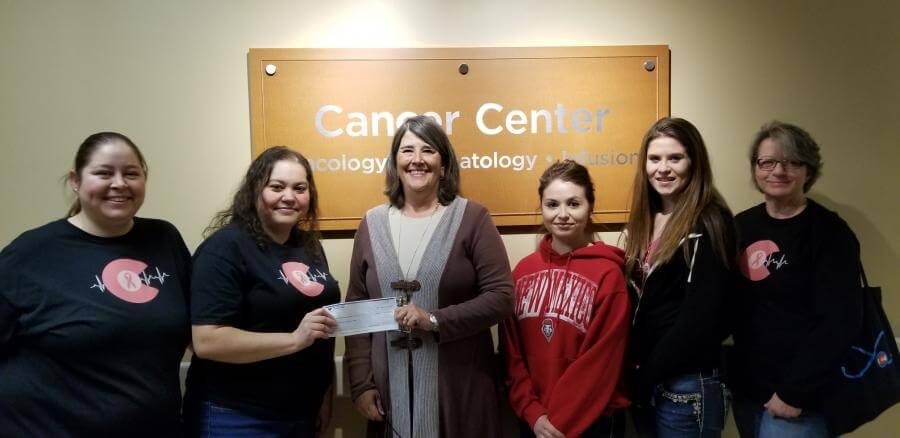 "Fight the Fight"
Throughout the month of October, the Trinidad State Junior College Level 2 nursing students sold shirts to support our ongoing battle against cancer. The students presented the SLV Health Foundation with a check for $250 benefiting the San Luis Valley Health Cancer Center.