SLVH expands Air Ambulance Service in Alamosa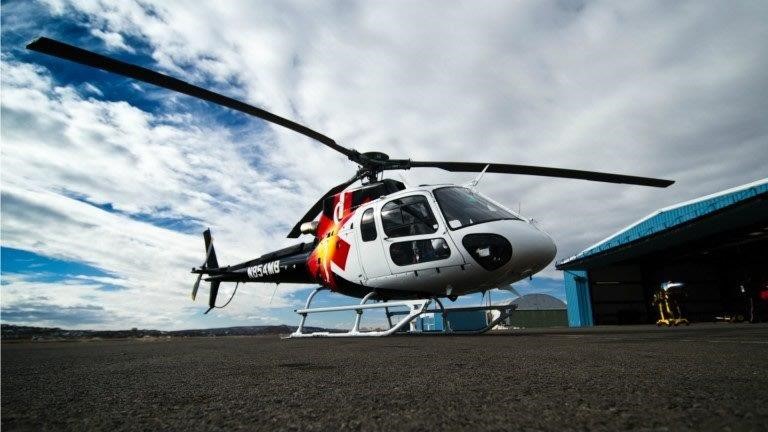 In a long-standing collaboration with Guardian Flight and Eagle Air Med, SLV Health is proud to announce the expansion of a new medical transport base in Alamosa, Colorado at the SLVH Regional Medical Center. In the spring of 2020, the new base will provide air medical transport services 24-hours a day, seven days a week to the communities of Alamosa County and the San Luis Valley.
"We are incredibly proud to be bringing an additional air medical asset to Colorado," said Vicky Spediacci, Air Chief Operating Officer for Global Medical Response, West Group. "We look forward to strengthening our service to Alamosa County and the San Luis Valley by providing a vital air medical resource to the community, and providing local hospitals and EMS agencies with a dependable partner inpatient care."
The Alamosa base will be staffed by highly trained and experienced pilots, flight nurses, and flight paramedics, and will be maintained by on-site aviation maintenance technicians. The Airbus H-125 helicopter operated at this base will be medically configured with the latest avionics and safety features.
"We are very pleased to have a Guardian Flight helicopter added to our EMS resources in the region," Konnie Martin, CEO of San Luis Valley Health said. "This new resource will be one more tool as we provide care to our community. It will have a positive impact in caring for critically ill patients. We appreciate our longstanding partnership with this team and look forward to the expanding services."
With the helicopter based in Alamosa at the Regional Medical Center, response times to accident scenes should be greatly shortened. "With shortened response times and additional resources available in the valley, we will be able to better serve patients with a critical illness. Severely injured and critical patients will have another option to improve their time to transfer to a higher level of care," added Eric Ball, MD, SLVH Emergency Department Medical Director.
Additional crew stationed in Alamosa full time also will result in more jobs for the region. Guardian Flight is a participating provider in the AirMedCare Network (AMCN), and readers are encouraged to visit their website for more information on this air ambulance insurance program.