Girl Scouts Donate to SLV Health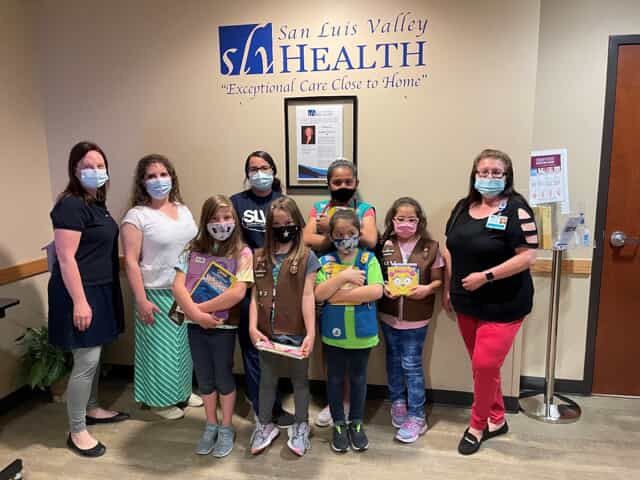 L to R (back row) in SLVH Pediatrics Clinic: Troop Leader Brittany Sours, SLVH RN, BSN, CEN; Troop Leader Melissa Dominguez; Melanie Dominguez, SLVH CMA;  and Debbie Olguin, SLVH Admissions.
L to R Scouts from Troop 3652 are Noelle, Abigail, Lola, Emma, and Emmi (back row).  Not pictured, but part of the troop are members Saphhira, Lilian, Nakyia, Brooke, and Bri.
SLV Health employees and patients benefit from the generosity of two local Girl Scout Troops.  Employees received boxes of cookies while some of the youngest of patients will receive books at their appointments.  Each year the troops select "hometown heroes" to receive donations.  Troop 3652 chose the "ambulance" to receive cookies.  Money raised from cookie sales is also donated and the troop chose to buy books and donate slightly used books to the Reach Out and Read program, where providers in the Pediatrics clinic give books to family members at their appointments and encourage reading in the home. 
One of the girl scout members from this troop is a frequent patient at the Regional Medical Center laboratory, so she asked if some of the books could also be given to the young patients who need their blood drawn.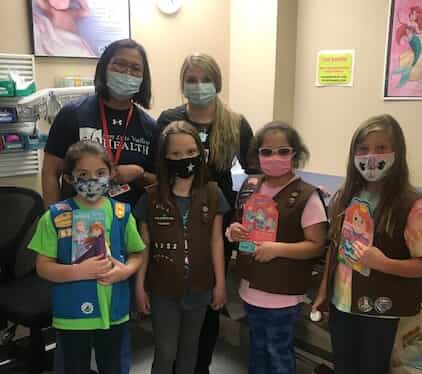 She commented, "The lab workers who draw my blood are very nice and they should get some books to give out to kids, too."  While they were dropping off their donations, the EMS staff took them on a tour of the ambulance.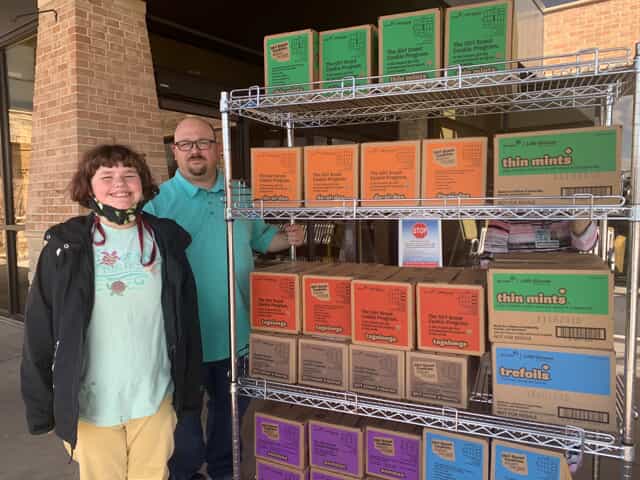 A separate donation arrived days later when Caitlyn Van, her mother (not pictured) Rachel who is the Troop 30104 leader as well as the service unit manager, and her father Dennis (delivery boy), brought SLV Health employees 32 cases of donated Girl Scout Cookies! The staff will enjoy the treats during Hospital Week, May 9-15. Thank you, Caitlyn! Our entire staff appreciates your thoughtful gesture!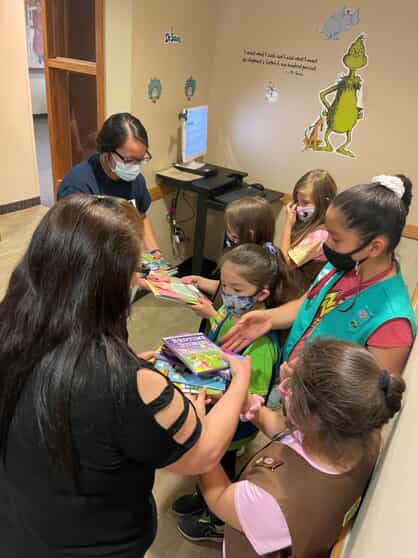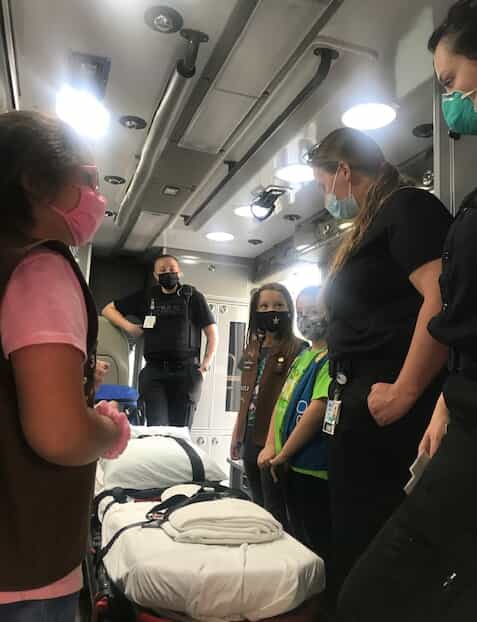 EMS Staff, L to R below, with girl scouts, Ashliegh Taylor, Caitlyn Morgan, & Shannon Uran