SLV Health Now Offering COVID-19 Vaccines in La Jara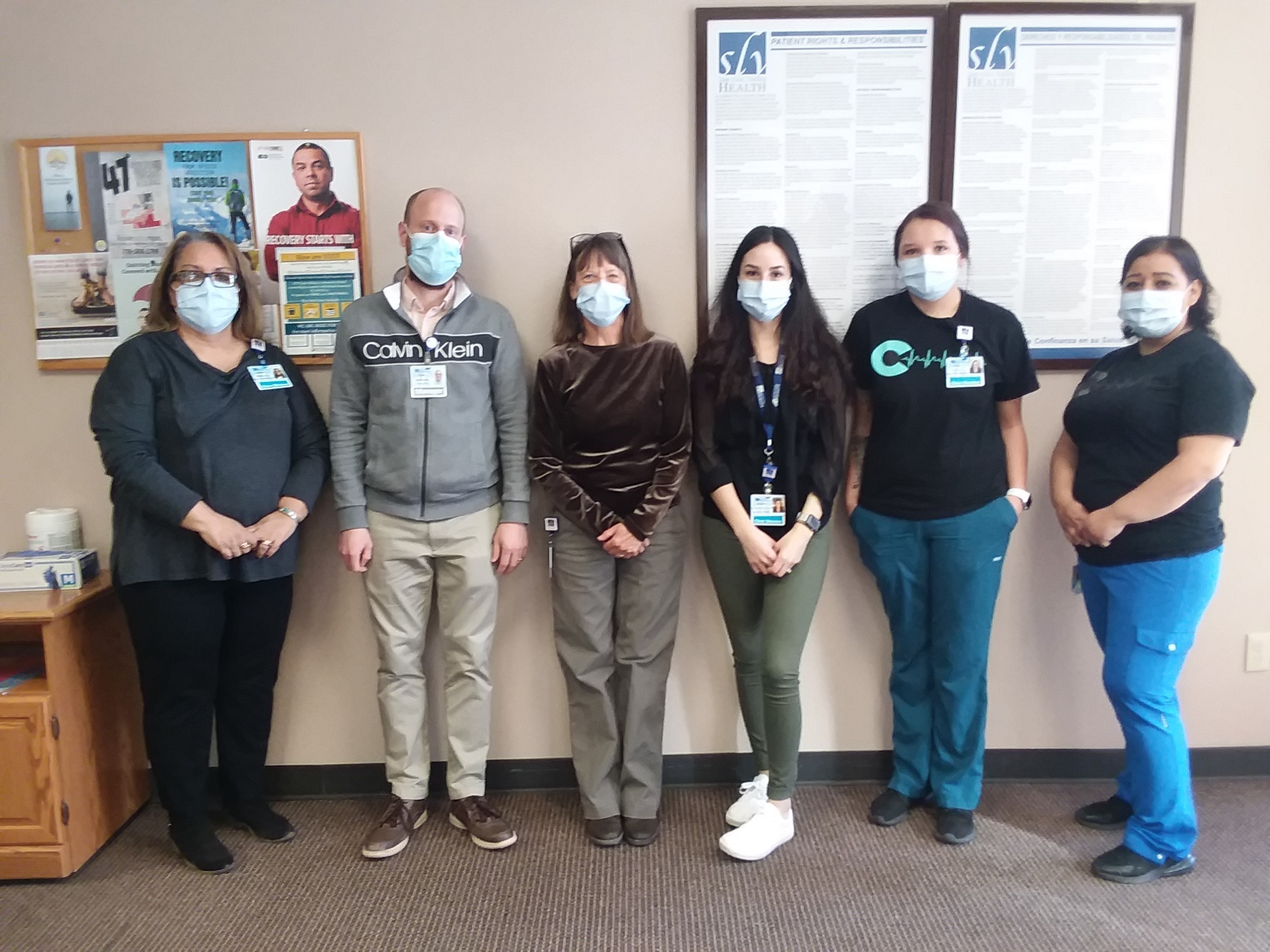 The staff at the La Jara Clinic is ready to help the residents of the San Luis Valley receive the COVID-19 vaccine. From left, Loriann Abeyta, Chris Woods, Cathy McCurdy, Victoria Chavez, Sonya Martinez, and Elisha Melgares. Not pictured is photographer Felicia Garcia.
On Tuesday, Feb. 4, the SLV Health La Jara Clinic held its first vaccination distribution event, administering 40 doses to those that qualified to receive the vaccine. Plans are underway to hold another vaccine event for second dose distribution on March 4 at the clinic, located at 509 Main Street in La Jara, as well as future events in all rural health locations.
SLV Health is working in conjunction with CDPHE, the local health care coalition, and public health leaders to bring the vaccine to the San Luis Valley as safely and quickly as possible. Eligibility as to who may receive the vaccine may change according to the State guidelines.
Those interested in receiving the vaccine should call the SLV Health COVID-19 Vaccination Hotline at 719-587-1355 and leave a message when prompted, or go online to register at www.slvh.org. Staff will return your call and set up your appointment based on state guidelines for vaccinations.
For more information about the COVID-19 vaccine, please visit www.slvh.org.