Portal Sign up Guide
1. Please contact any SLVH admissions representative or medical records in any clinic or hospital and provide them with your email address, date of birth and phone number. You may call or email patientportalsupport@slvrmc.org.
2. Check your email inbox (or spam folder) and open the email from "Your Trusted Partner in Health."
3. Click on the "Click here to sign in" link on the bottom of the email you received from us. Please sign in with the temporary credentials provided, then that will take you to a page that looks like this: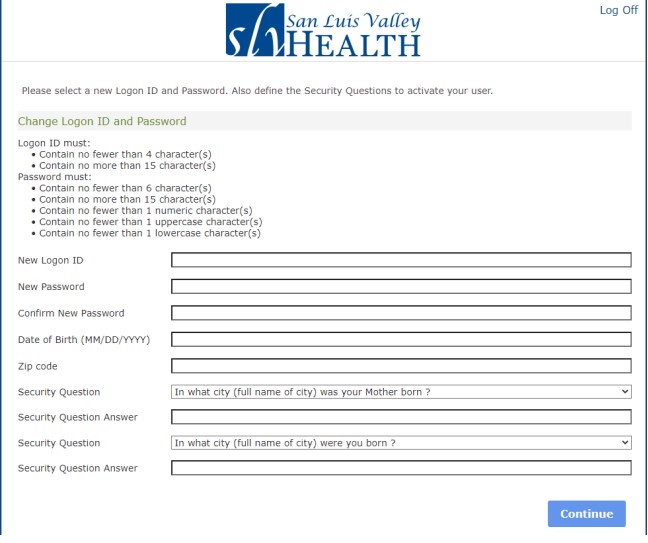 4. Pick a Login ID and password you will remember that is within the rules outlined on the top of the page. Once you have entered information in every box, click on continue.
5. That will take you to the user agreement that looks like the following: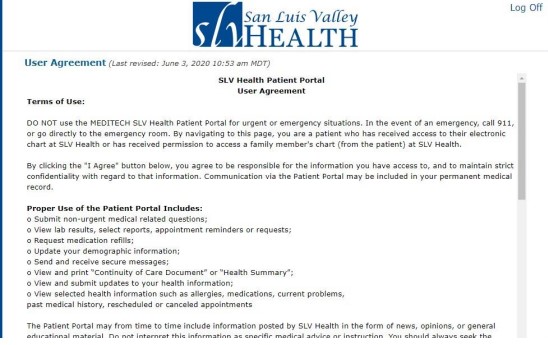 6. Scroll to the bottom of the page to click on the "Accept" button:

7. Enjoy your portal! Remember your email, your user name and your password!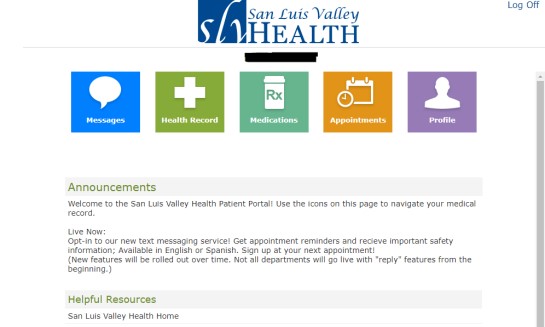 8. If you have questions or issues, please call Medical Records during normal business hours for assistance at
(719) 587-1392
. To log in, go to
https://www.sanluisvalleyhealth.org/
and click on Patient Portal.