Management
Konnie Martin, Chief Executive Officer
As a rural health care leader, Konnie Martin holds an important belief, "the possibilities for making a difference are endless." In her current role as Chief Executive Officer for San Luis Valley Health (SLVH) since June 2013, Konnie has been responsible for the overall vision and operation of the organization, which includes two hospitals, both with 24/7 emergency departments—one with Level III Trauma designation, a physician service practice that provides integrated primary and behavioral health care at five clinics, and specialty services including orthopedics, oncology, cardiology, neurology, ENT, general surgery, physiatry, and podiatry. Through her years in executive health care leadership in not-for-profit health care systems, Konnie has helped to ensure that residents in this rural, low-income southern region of Colorado have access to mission-based services across the continuum.
Konnie is an active participant at the local, state and national level on health care issues and an advocate for rural health care systems. In 2016, she earned the prestigious Grassroots Champion Award, being honored for her work in effectively delivering the hospital message to elected officials, helping to broaden the base of community support for hospitals, and advocating tirelessly on behalf of patients, hospitals and communities. In May of 2018, Konnie served as a witness at the Senate finance committee hearing in Washington, D.C. testifying on "Rural Health Care in America: Challenges and Opportunities" with a plea to provide a level playing field ensuring access to necessary health care services so that children, adults, and families are able to live healthy and productive lives by getting the right care, at the right time, in the right place. From her testimony, Martin's remarks were encapsulated in media outlets with this comment, "Rural communities pride themselves on hard work and taking care of their own. However, federal payment systems and delivery models must...be updated to meet the realities and challenges of how health care is delivered today and in the future....in a country as great as ours, where you live should not determine if you live." Respected among statewide peers, Konnie was selected to serve on the Colorado Hospital Association Board as the secretary/treasurer in 2018.
Ms. Martin holds a Bachelor of Science in Mathematics, Computer Science and Business from the University of Arkansas at Monticello. She completed the Advanced Leadership Training Program (ALTP) at the Regional Institute for Health and Environmental Leadership (RIHEL), the CDC-founded regional leadership institute for Colorado; the UCLA/Johnson & Johnson Health Care Executive Program (HCEP); and the AHA Health Care System Transformation Fellowship. Her classroom includes the lessons she learns every day from her staff, community, and family.
Shane Mortensen, Chief Financial Officer
Shane Mortensen joined San Luis Valley Health in 2004 as Controller and has since worked as Finance Director and now Chief Financial Officer. He is committed to quality healthcare in the San Luis Valley. Away from work, Shane enjoys ranching, hunting and spending time with his family.
Carmelo Hernandez, MD, Chief Medical Officer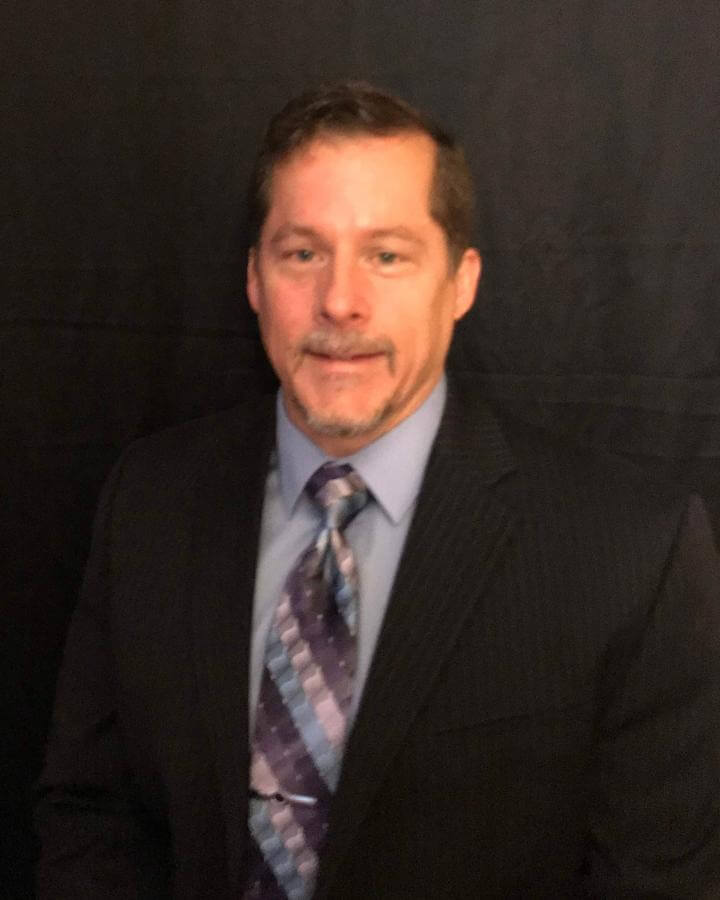 Dr. Hernandez has been on staff at SLV Health since 2013 serving in the Women's Health Clinic as a Board Certified OB/GYN surgeon. This practice follows a dozen years in private practice in rural North Carolina. He is a graduate of the United States Air Force Academy and served in the Air Force as an aircraft commander until 1993 when he started medical school. Following medical school, Dr. Hernandez was awed by the birth of his first child and chose to study obstetrics and gynecology.

Dr. Hernandez, who is fluent in Spanish, will continue providing medical care on a part-time basis. Carmelo's strong interest in clinical teaching and surgical mentoring combined with his military background will allow him to impart a diverse perspective as a leader with SLV Health. His top two priorities are physician engagement and patient safety.
Kelly Gallegos, Conejos County Hospital Administrator
Kelly Gallegos joined San Luis Valley Health in 2010 as the Director of Nursing for Conejos County Hospital. Since then, she has served as the Director of Clinical Quality, Safety, and Risk Management for the system, before starting her role as Administrator for Conejos County Hospital. Drawing from her experience in non-profit, mission-based leadership, she has helped transform Conejos County Hospital into a community asset focused on patient safety and the delivery of effective care. In 2017, she was awarded the Statewide Nightingale Luminary Award by the Colorado Nurses Foundation for her leadership and advocacy of rural health care.
Antonio Gurule, Clinic Administrator
Antonio Gurule began serving SLV Health in 2010 as the Physician Integration Administrator. Prior to his tenure at SLVH, he worked in community health in executive-level roles. In 2015, the veteran health care administrator joined the Senior Team with a clear aim to support the ongoing development of a system of care between SLVH's clinics, inpatient facilities, ancillary services, and other community partners. A native of the SLV, Gurule brings a solid commitment to serve the community in a manner that improves the local landscape.