Respiratory Therapists Celebrate Respiratory Care Week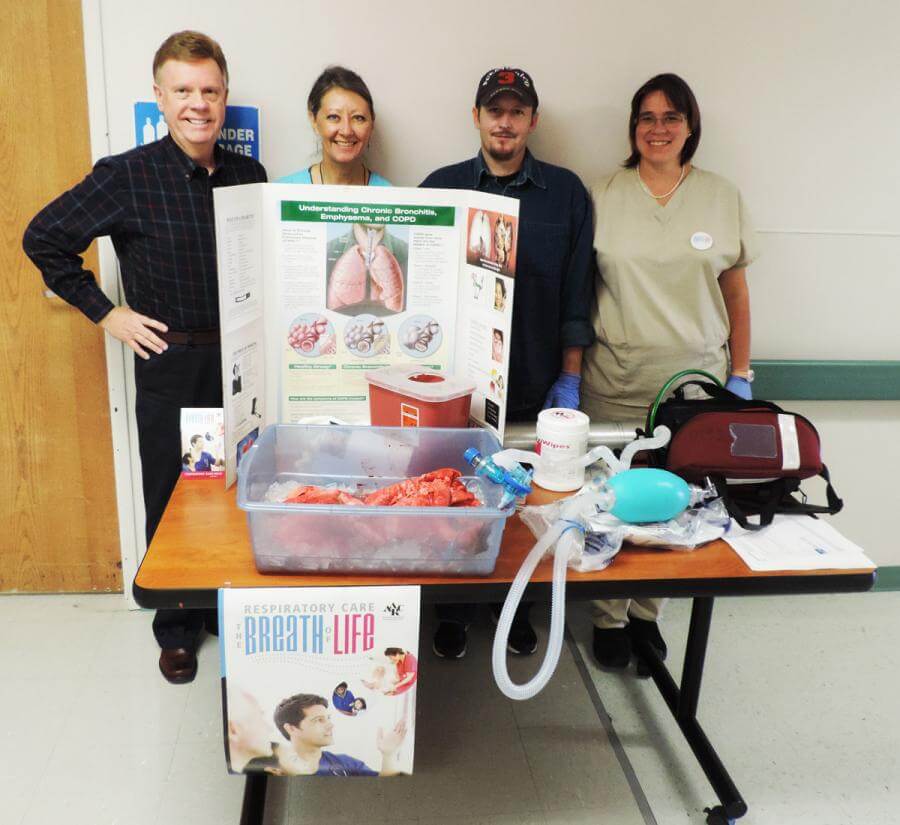 Director of Cardiopulmonary Services Sheridan Moosman and his team of Respiratory Therapists created a display as part of National Respiratory Care Week.  
The display included a sheep's lung hooked up to a ventilator to demonstrate the ventilation of a lung.
Respiratory Care Week 2014 is held October 19-25 and is an annual event that recognizes the respiratory care profession and promotes awareness of lung health issues and practices.