Dinner Benefits Habitat for Humanity
Friday, February 19th, San Luis Valley Health hosted a Habitat for Humanity Benefit Dinner. The event featured singer, songwriter Lori Kester, creative belly dancing, silent auctions, and centerpiece auctions as well as cuisine prepared by Mark Lara and served by the SLV Health Food Production crew and volunteer servers.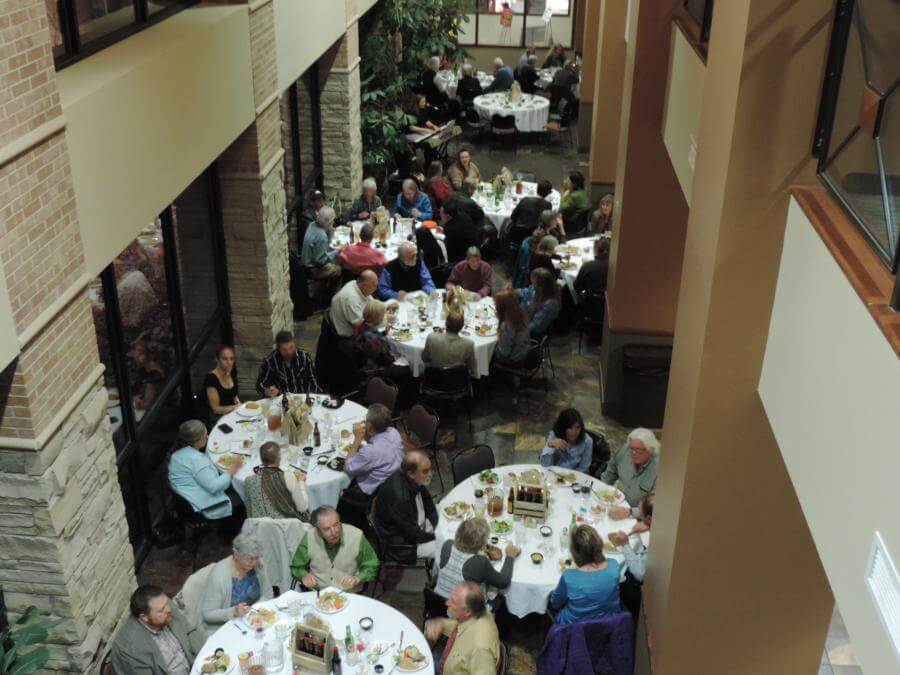 Benefit Event Attendees
The event had a great turnout. A rounded 70 attendees and 8 volunteer servers were present. Total funds raised totaled $6500 through ticket sales, donations, silent auction, and centerpieces auction.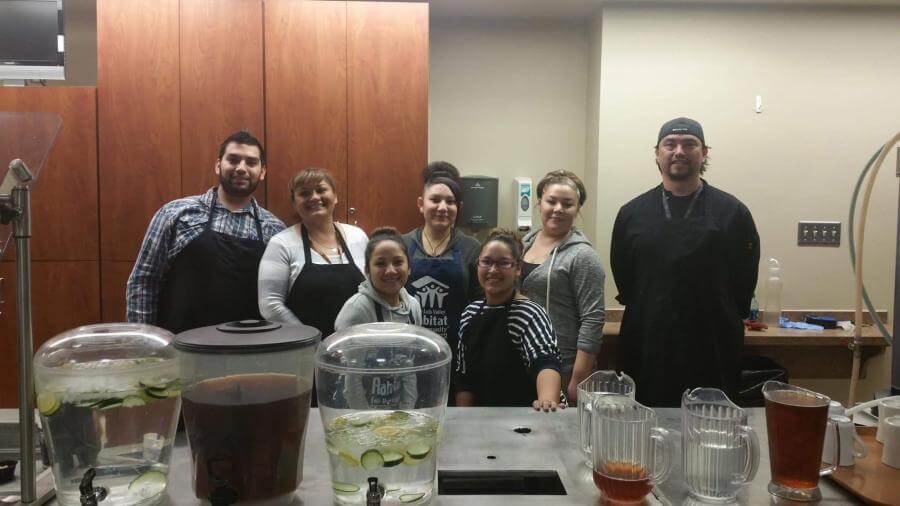 SLV Health Food Production Crew Poses for a Picture at the Event
Audrey Liu, SLV Habitat for Humanity, said of the event, "It was very moving evening. Two of our guests were homeowners who have paid off their mortgages. Four of our servers were just little girls when they moved into their Habitat Homes. Two of the girls showed great leadership coordinating the serving crew. One of our servers is just starting her sweat equity hours. Habitat is certainly a journey ... we thank everyone for walking with us and supporting our work!"
A big thank you to the SLV Health Food Production crew and to everyone who donated or helped organize the event.