SLV Health Celebrates Hospital Week
Children from Boys and Girls Club interact with Lisa Martinez of the SLV Health Finance Dept.
National Hospital Week celebrates hospitals and the women and men who support the health and well-being of their communities through dedication and compassionate care from the heart. The national event was celebrated May 9-14th. Hospital Week was not only an opportunity to thank all of the dedicated individuals who make a difference in health care, but also those who make a difference in the community.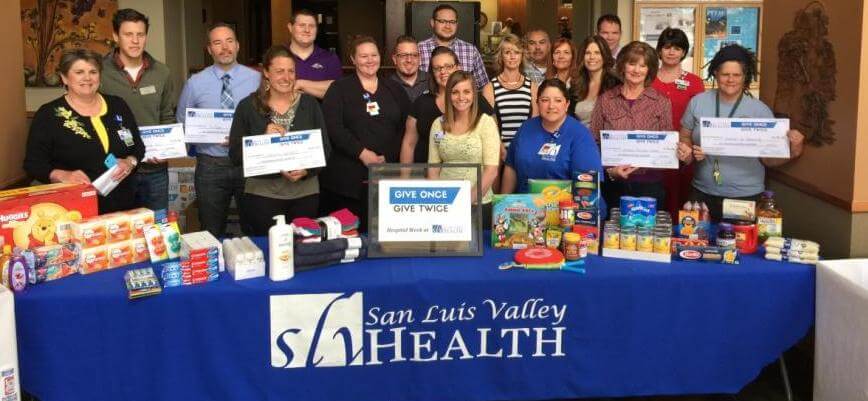 Throughout the week employees volunteered and the donated items to community organizations. Volunteer work included, preparing and serving dinner at La Puente Homes, constructing interior walls inside a home at the Habitat for Humanity, providing afternoon snacks, games and educational lessons at the Boys and Girls Club and gardening at Community Gardens of the San Luis Valley. It's evident that SLV Health has employees who are not only dedicated to their job but also to their community.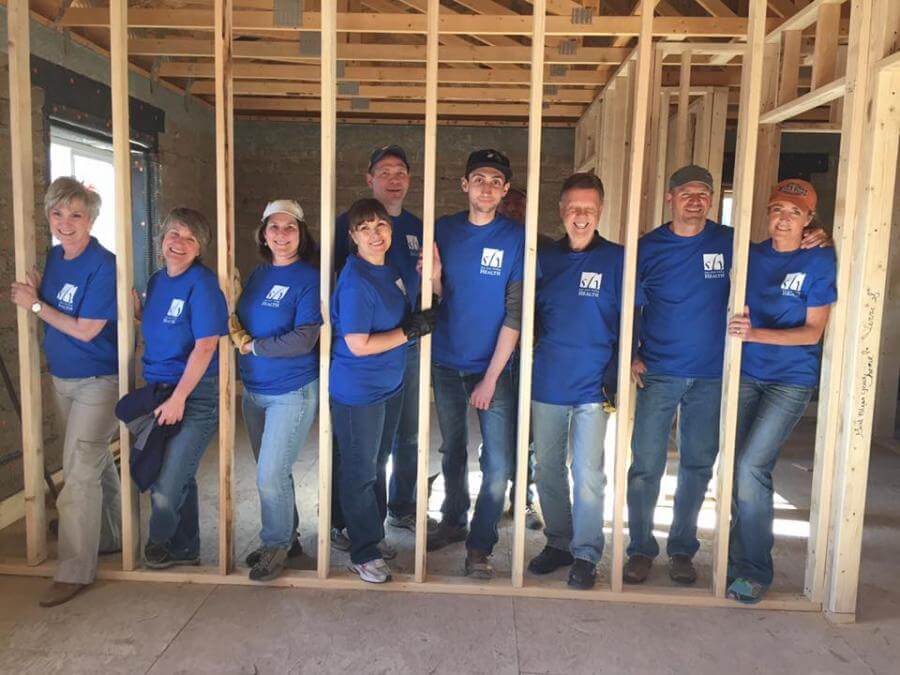 Inside SLV Health's 2 hospitals and 5 clinics, donation boxes were filled with items of four categories: food, hygiene/first aid, baby/new mom and children's items. Over the course of the week, SLV Health employees donated over 1,000 lbs of items. The items were distributed to La Puente Homes Inc., the Food Bank Network of the San Luis Valley, the Boys and Girls Club of the San Luis Valley, the Women's Resource Center and Tu Casa Inc.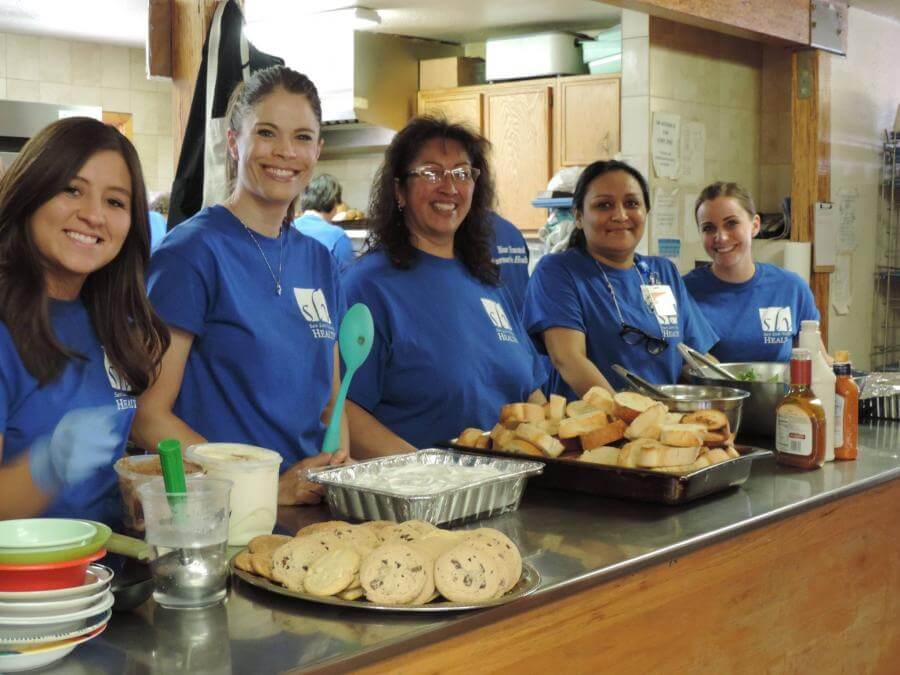 Along with the donated items, each non-profit also received a $250.00 check from SLV Health.
Donna Wehe, Director of PR and Marketing at SLV Health says of the week's events, "It was amazing to see our organization's employees work together toward a common goal of making a difference in our community – what a great place to work! We hope the spirit of volunteerism will carry forward beyond celebrating Hospital Week."
SLV Health's employees also celebrated internally with BBQ's, giveaways, prizes, games, and weekend activities including a day at the Sand Dunes and the Sand Dunes Swimming pool.