SLV Health Clinics Participate in Skills Fair
Maryann Martinez – board – Work Comp Monopoly game
The San Luis Valley Health Stuart Avenue clinics, MOB clinics, and Monte Vista clinic held a "Skills Fair" last week, June 20th, 21st and 23rd. The fair this year was a game show theme, engaging staff in a unique and different manner. The clinic nurse facilitators designed boards teaching a skill topic and made it fun by hosting a game show theme for the boards. The Fair was well attended and staff had fun while learning a new skill or refreshing an old one. Physician Services Management helped facilitate the clinic fair and ensured all staff were successful. 
Maryann Martinez – board – Work Comp Monopoly game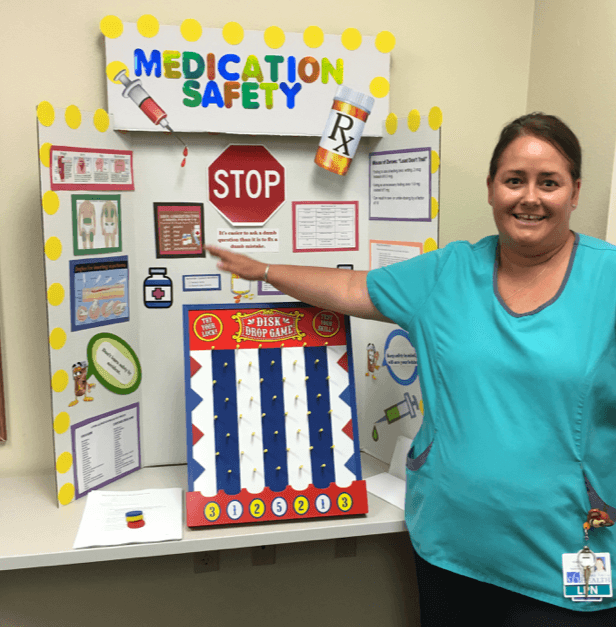 Teresa Hillis – board – Medication safety Plunko game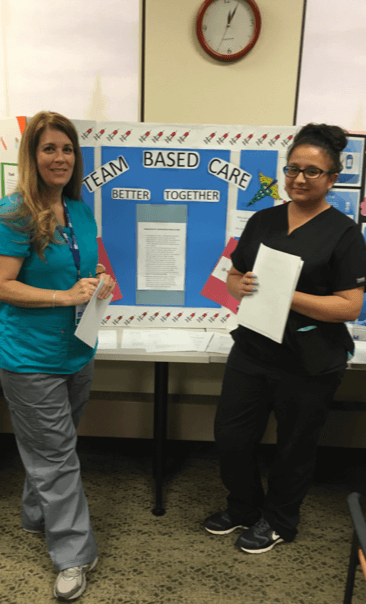 Terese Sowards and Tamara Valdez – board -Team Based Care better together!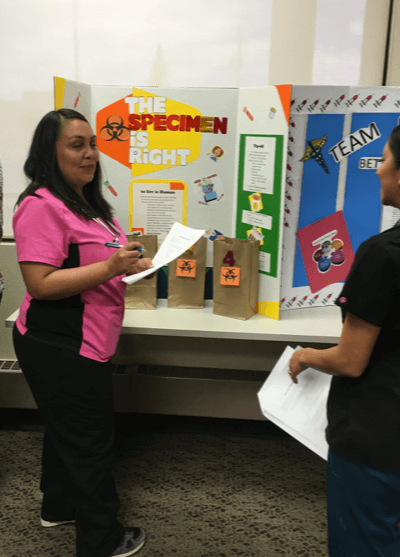 Misty Palacios – board – correct specimen labeling – The specimen is Right game.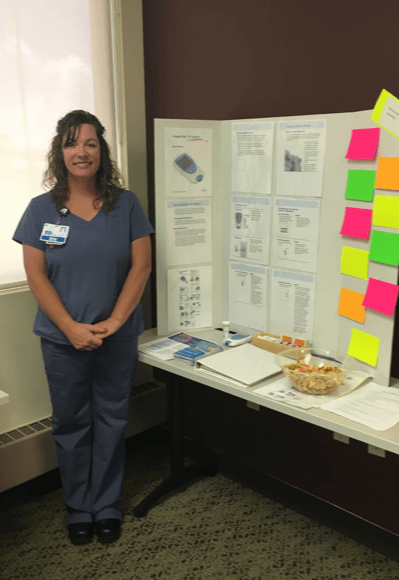 Shannon Hostetter – board – INR training check off
Other boards were: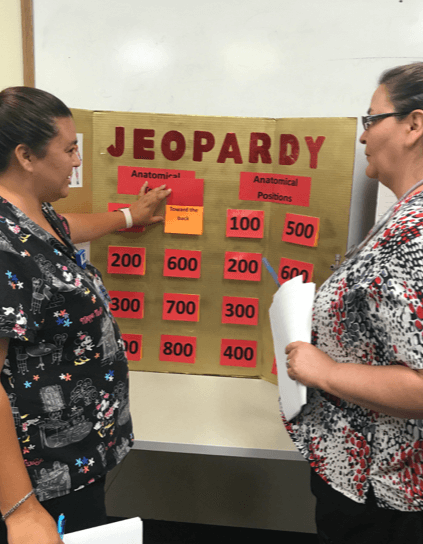 Anatomical positions Jeopardy board – Michelle Ramirez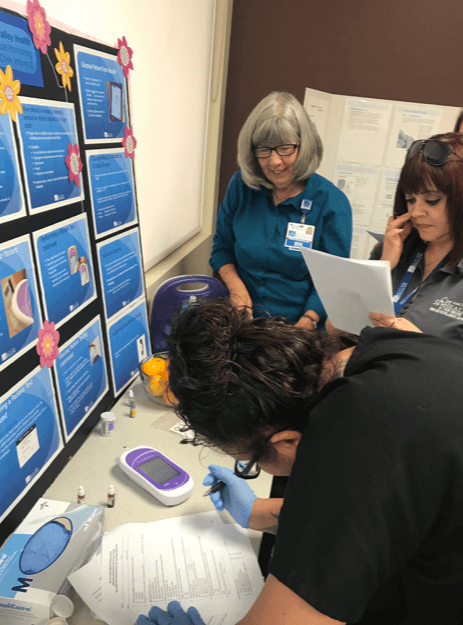 Accu-Check Competency – answer the questions for healthy snacks board – Mimi Fox