Community Supports Conejos County Hospital at BBQ-Quilt Fundraiser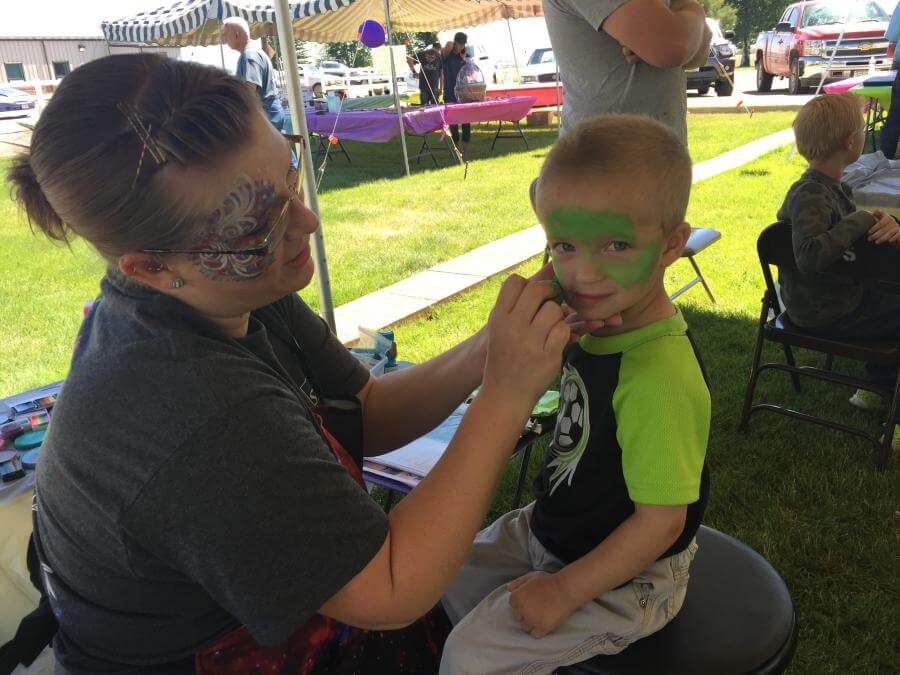 La Jara, Colorado - What's more fun than parades, face painting, BBQ, music and homemade pies?  Add in a competitive element of bidding on donated items, and you've put the FUN in FUNDRAISER!
Over 300 people came to support the lunch and auction event on June 24, 2017. Kelly Gallegos, SLV Health Administrator commented about the event that raised over $10,000 to help remodel rooms and provide a comforting environment.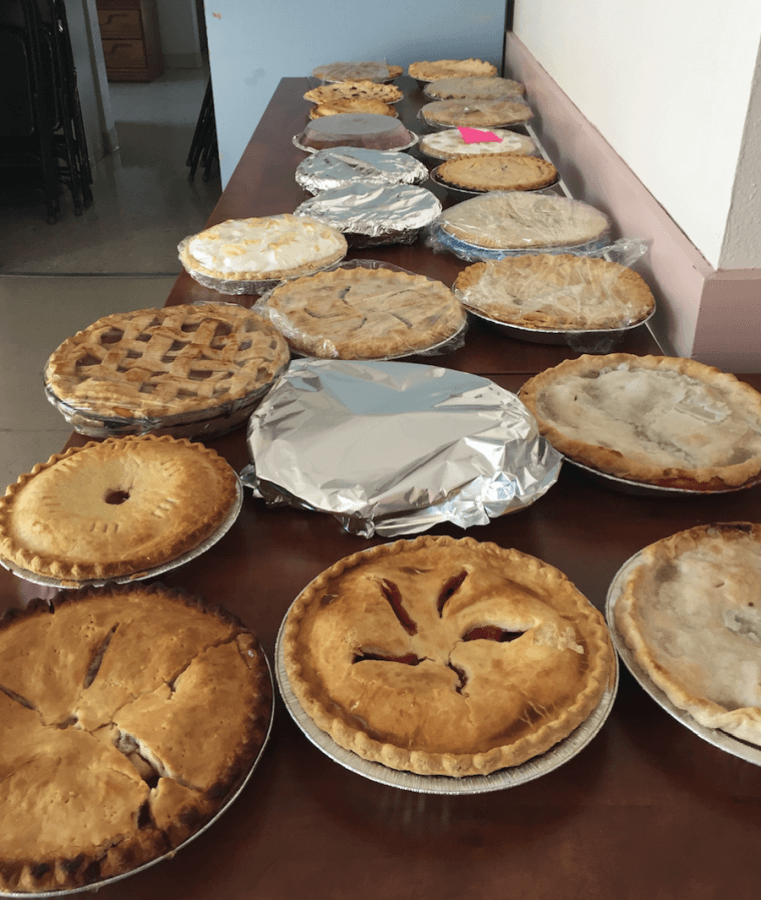 "The quilts are a wonderful gift we can share with our hospice and palliative patients and their families," Gallegos commented. "Last year was our first year to provide them and we received tremendous gratitude from the recipients. We appreciate the time and talent that goes into those quilts and the partnership we have with Hospice del Valle. I was so pleased to see such community support, including employees and their families, elected officials, Board members, physicians, previous members of the Conejos County Ladies Auxiliary, and local business leaders."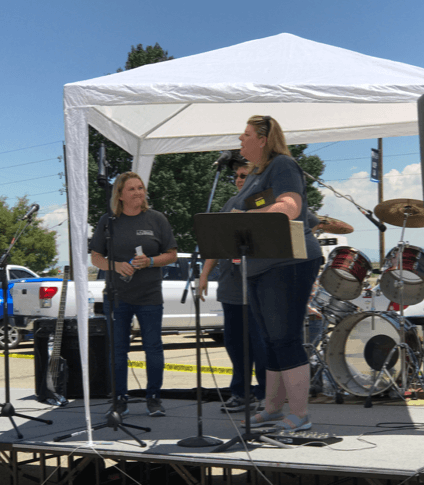 The event started early with volunteers showing up to help set up and blow up balloons. The donated tents, tables, generator and stage were ready and then the outpouring occurred from the community as they showed up delivering pies (mainly from the LDS churches), auction items, beautiful donated quilts from staff, community members and from Kathy's Fabric Trunk, and plants from the local Amish greenhouse. Coors donated the banners and the water.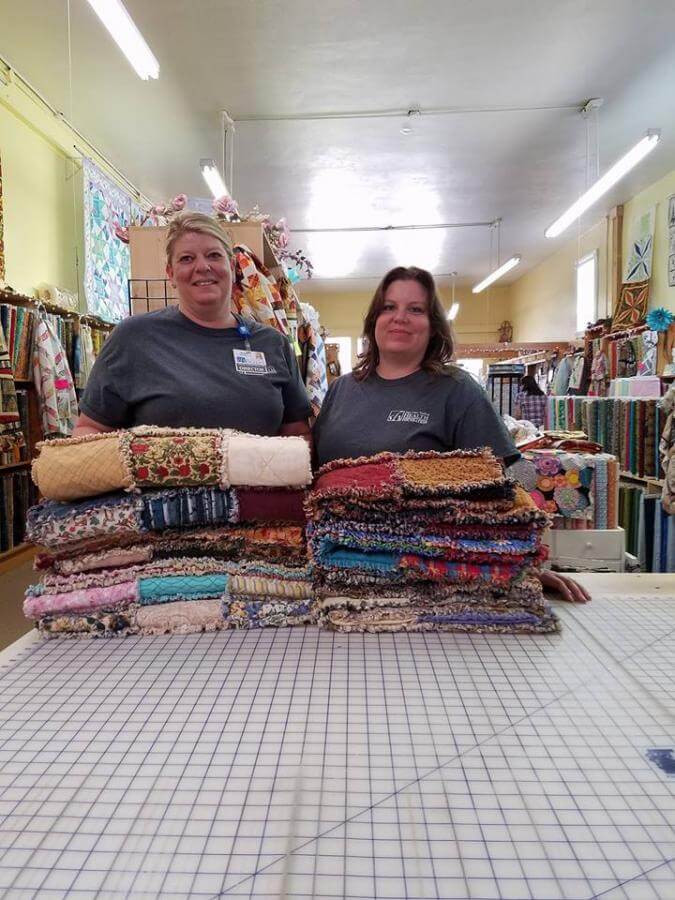 A float was entered into the La Jara Glory Days parade where more people were invited to stop over to help celebrate. Everyone enjoyed the delicious pulled pork provided by SLV Health's nutrition services as well as music by Bittersweet. The quilts were a success, and the donated glider from Rustic Log was the top prize of the auction.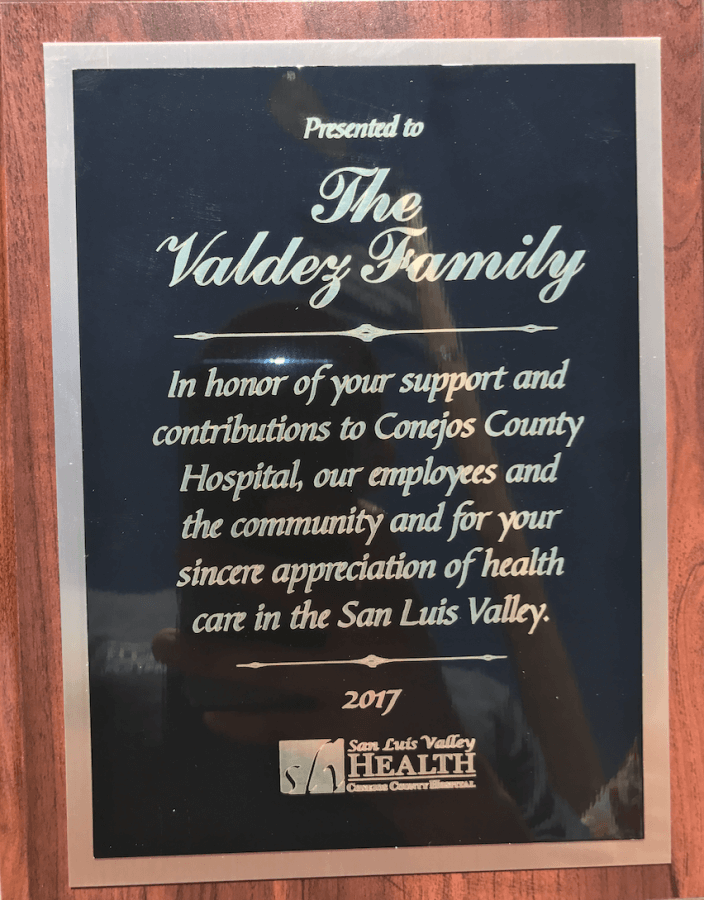 Also at the event, Michelle Gay and Kelly Gallegos presented an award to the Valdez family on behalf of the Conejos County Hospital and San Luis Valley Health. In her speech, Gay stated how highly the organization values their continuous support throughout the years, recognizing the Valdez family starting with their efforts to bring healthcare to Conejos, as they donated six acres of land that the hospital was built on back in 1950 and have continued to support throughout the years. "It is with great pleasure that we recognize the Valdez family at the 2017 SLV Health BBQ and Quilt Auction.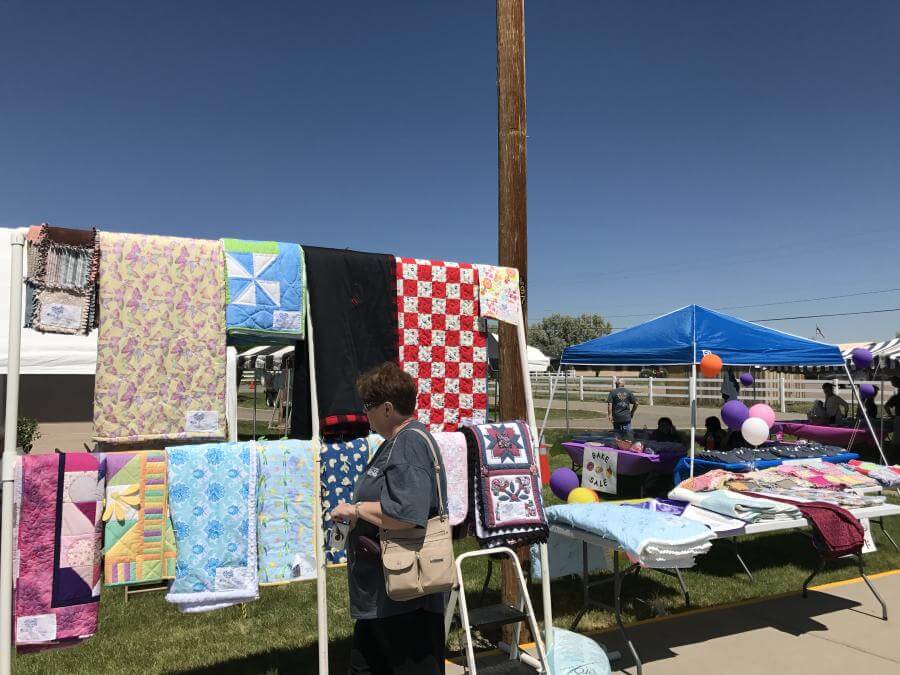 In 1950 Adelia Valdez and her three sons came together to donate the land where Conejos County Hospital now sits.  We wouldn't be here without your continued support of CCH and the community,"  Michelle said as she presented them with a plaque. The eventual completion and achievement of the hospital project was declared in April 21, 1963. 
The event reflects the quote on the t-shirts, "Rooted in our Community."
The volunteers were tired but energized and already looking forward to it again next year!