SLVH Leadership Attends National Conference
Six different departments from San Luis Valley Health were represented at the National Client and Executive Leadership Conference hosted by Press Ganey in Orlando, Florida on November 18-20, 2019.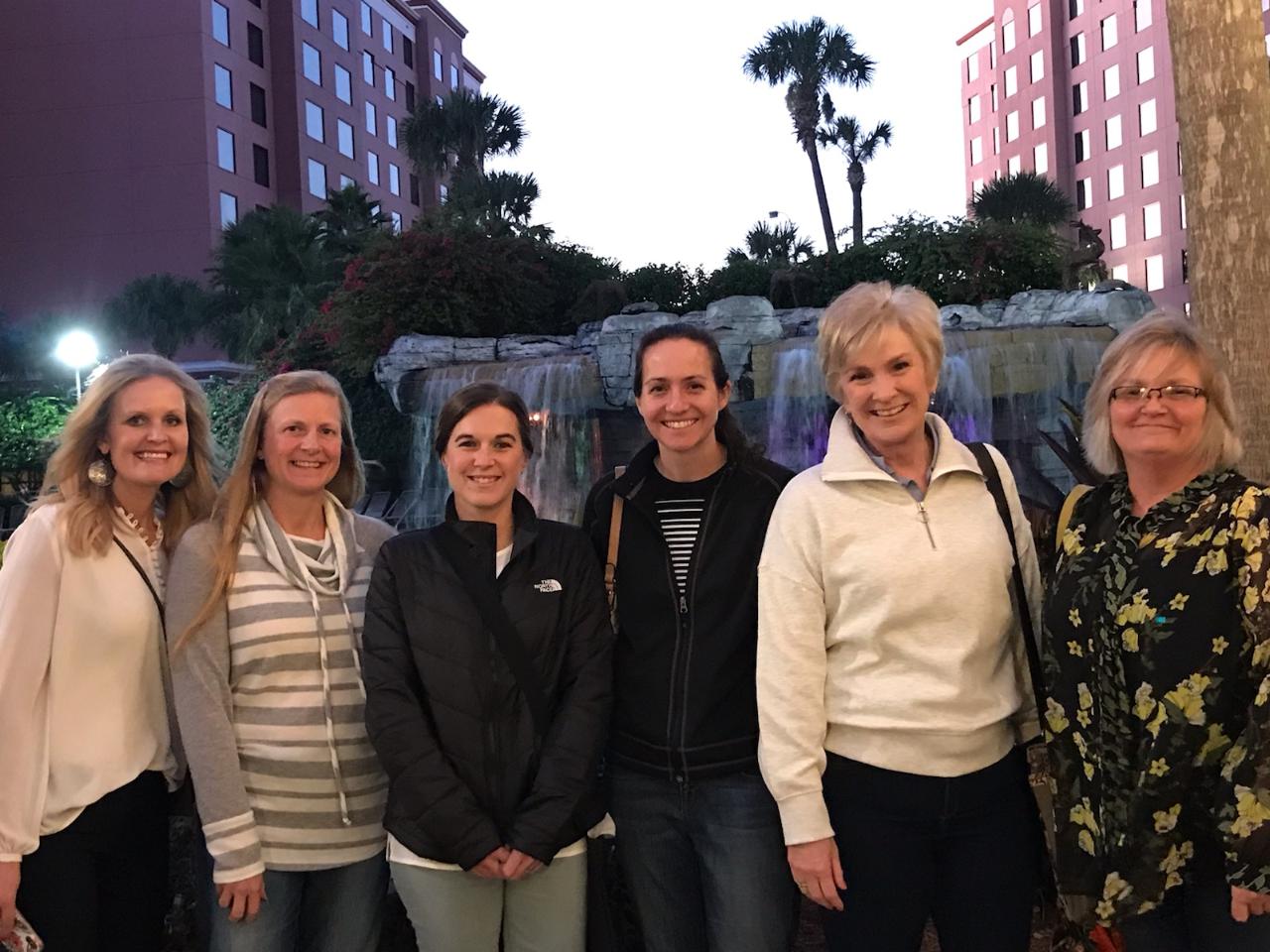 L to R: Amber Jarvies, Monica Hinds, Shannon Gonzales, Carla Christ, MD, Chris Hettinger-Hunt, and  Roberta Bean
Press Ganey is a company that supports the delivery of safe, high-quality, patient-centered care by partnering with hospitals. Amber Jarvies, Service Excellence Coordinator for SLV Health commented, "A common thread in excellence is communication, collaboration, and connection. As we compared notes, we all found high value in the different presentations we attended. I look forward to using what I learned to improve and implement education and continuous improvement initiatives that deliver an excellent patient experience."
"Attendance at this conference will help SLV Health re-set our service excellence work. Press Ganey's principles and approaches are closely aligned with high-reliability organizations, Just Culture, and focusing on taking care of the staff who deliver health care, so they can take care of patients with safe, quality, and compassionate care," reflected Christine Hettinger-Hunt, Chief Operating Officer for SLVH.
The conference provides excellent speakers so over 3500 health care professionals and leaders from across the care continuum can continue to transform safety, quality, patient experience, and caregiver engagement. "The nursing profession is the largest segment of the health care workforce. The conference reinforced for me the importance of having a strong nursing culture that continues to build on nursing processes that enhance patient outcomes and experience," added Roberta Bean, SLVH Chief Nursing Officer.
SLVH General Surgeon Carla Christ, MD and Certified Nurse Mid-Wife, Shannon Gonzales also attended. Shannon said, "It's amazing how many different departments and services at SLVH can benefit from strong communication and collaboration."
Monica Hinds, Director of Emergency Services summed up the conference and said, "Every day we treat patients, save lives, and help those in need at some of the worst moments in their lives. At conferences like this, we are reminded of the importance of having consistency, accuracy, protocols, and compassion."