New Administrator of CCH Joins SLV Health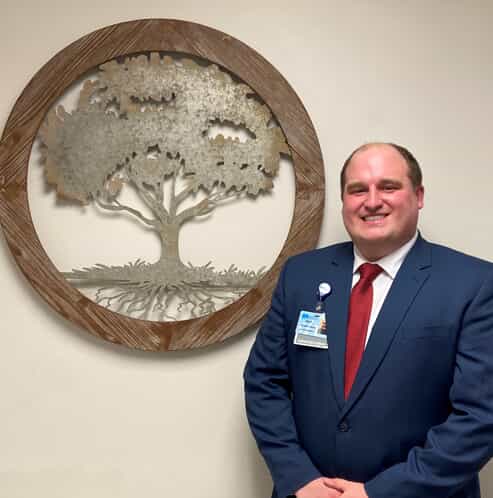 Zach Weiderspon joins San Luis Valley Health as the new Administrator for Conejos County Hospital. Prior to joining SLV Health, he served as the Director of Ancillary Services at UnityPoint Health – Grinnell Regional Medical Center, a 49-bed hospital serving approximately 40,000 residents in a six-county region in Central Iowa, managing the day-to-day operations for multiple ancillary service lines including Dietary Services, Therapy Services, Plant Operations, Environmental Services, HIM and Coding.
Mr. Weiderspon has also served as the Director of Integration & Planning for UnityPoint Health where he helped lead the Clinical and Operational integration of Grinnell Regional Medical Center into UnityPoint Health System. His expertise includes change management, data analytics, financial management, performance excellence, process improvement and population health.
He obtained his Masters of Healthcare Administration from the University of Iowa and has a Bachelors of Science in Health Sciences from Texas A&M University-Corpus Christi.
As a native of Colorado, Mr. Weiderspon welcomes the opportunity to return closer to home and continue building on a long legacy of providing health care services for residents of Sothern Colorado and the San Luis Valley. Outside of work, he is active in several professional and community organizations, and also enjoys spending time outdoors hiking and fishing.