Celebrating SLV Health Nurses Week 2020 - Julie Bryant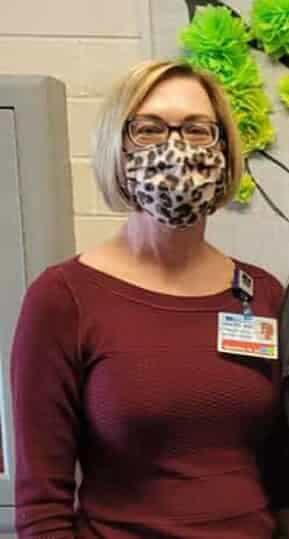 Julie Bryant, RN, BSN, works as a Utilization Review Nurse at SLV Health, and is one of the many nurses being celebrated from Nov. 1 through Nov. 7.
San Luis Valley Health is celebrating and thanking their nurses from Nov. 1 through Nov. 8. Nurses' Week is traditionally held in May, but due to so many changes with COVID, the celebration was delayed. What a perfect time, now in the month of giving thanks, that nurses are celebrated. A special thank you goes out to SLV Health's team of Registered Nurses (RNs), Licensed Practical Nurses (LPNs), Certified Registered Nurse Anesthetists (CRNAs), Nurse Practitioners (NPs or aka Advance Practice Registered Nurse), and Certified Nurse Midwives (CNMs).
Take something away from every experience
Julie Bryant, RN, BSN, works as a Utilization Review Nurse at SLV Health, and points to a childhood memory in her decision to become a nurse.
"I have always wanted to work in the hospital," she said. "When I was very young, my dad was terminally ill and he had a male nurse who took wonderful care of him and who was very nice to my mother and myself. That experience really stayed with me."
She likes the different opportunities and different paths that she could take as a nurse.
"There are multiple opportunities in the hospitals, clinics, home health, sales, consulting, legal and insurance companies," she explained. "Such a wide variety of career paths to choose from."
While she had been a nurse for more than 40 years, the role of Utilization Review is new.
"I still have so much to learn," she said. "It is an opportunity to work back in the hospital and engage with the nurses, physicians and all the departments that are part of the care team."
Over the years, she has had many experiences.
"Some are wonderful, some not so wonderful," Bryant said. "But I have learned and taken something away from each and every experience."