New Chef Leads Food Service at SLV Health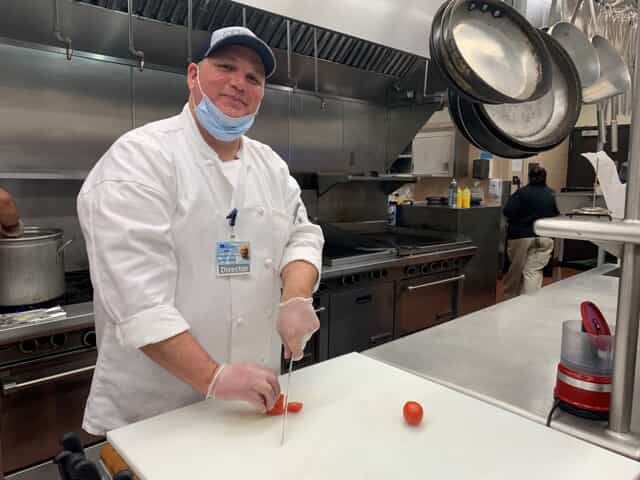 The SLV Health staff and the surrounding community welcome Chef John Degenhart as the new Director of Food Services! John earned his degree from Johnson & Wales University in Denver and has a wealth of experience, from leading catering and food services at national parks, hotels, resorts, and most recently at a school district. He gained compliance and menu expertise as it directly relates to healthcare organizations at the hospital in canon city, senior living centers, and rehab locations.
In his role at SLV Health, John oversees both the RMC and CCH hospital cafeterias and is excited to work with such a supportive staff. He would like to enhance the food experience for all patients and guests, as he feels "food is part of healing and good for the soul." He would like to incorporate as much locally sourced food as possible along with increasing sustainable practices such as reducing waste, decreasing the use of chemicals, and reducing the caféterias' overall footprint.
When John isn't at work, he likes camping and fishing and is excited to live in a rural area and get back to the mountains again.