SLV Health Helping Hands Donates to MV Fire Victims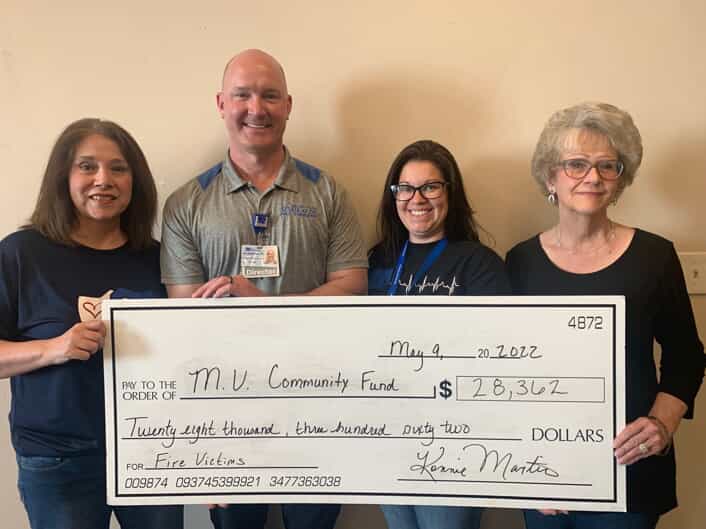 Once again, in response to a devasting fire where our neighbors lost their homes and possessions, the San Luis Valley Health's Helping Hands Committee stepped up to raise funds that will directly assist those who suffered losses from a fire that raged through a Monte Vista neighborhood. They sold swag, accepted cash donations and matched cafeteria sales for a week. Helping Hands is an Employee Assistance Program which helps employees with specific financial or PTO needs in emergent situations. Earlier this year, the HH committee raised and donated funds to the victims of the Marshall Fire in Boulder. With assistance from the hospital leadership team, the amount donated was $28,362 to the Monte Vista Community Fund.
Handing off the check are SLVH HH committee members, Jeanette Martinez, Administration, Joseph Stephens, Director of Physical Therapy, and Ressa Gonzales, Administration. Receiving the donation is Collette Skeff, a member of the MV Community Fund.