First SLV Baby of 2023 Born at SLVH RMC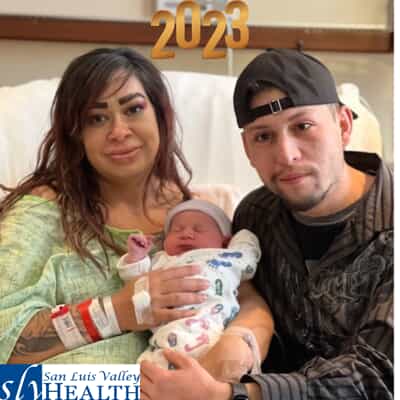 Tristan Lujan is the 2023 first baby of the year born at the SLV Health Regional Medical Center in Alamosa. Tristan was born on January 3 at 2:49 a.m. to parents Lea Gallegos and Jared Lujan, weighing in at 8 pounds even and 20 inches long! Congratulations to the whole family.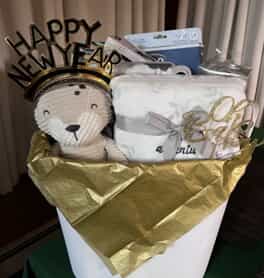 The Labor and Delivery nurse leadership team bought them a gift basket worth over $200 and hand-made onesies to celebrate the occasion.