SLV Health Announces 2015-2016 Scholarship Recipients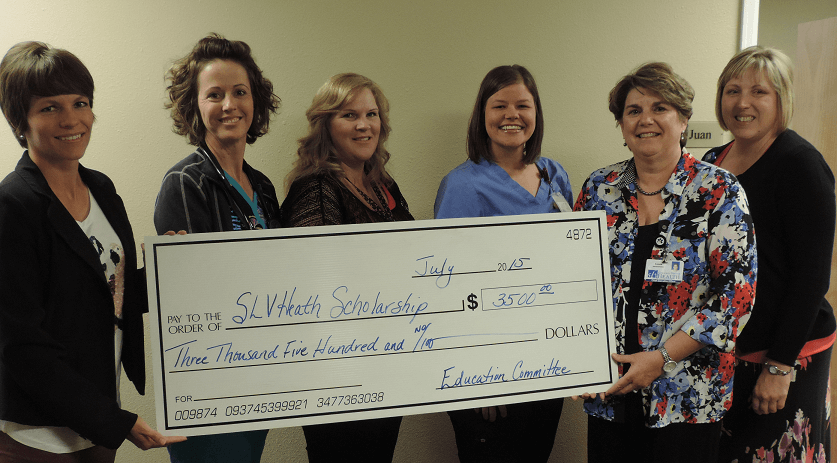 SLV Health Education Committee and the SLV Health Board of Directors are proud to announce the 2015-2016 scholarship winners. Heather Haefeli, Collen Kaiser, and Wendy DeHerrera will each receive a $3,500 scholarship.
Heather Heafeli has been employed with SLV Health since 1997, she is an RN currently working in the Cardiology department pursuing her BSN.
Colleen Kaiser has been employed with SLV Health since 2007, she is an RN-Case manager in the Family Medical department and Internal Medicine. She plans on completing her BSN next year.
Wendy DeHerrera has been employed with SLV Health since 1989, she is a nurse informatics specialist and will graduate with her BSN in spring of 2016.
CEO-Konnie Martin states "These three recipients encompass the outstanding characteristics we are proud to see in our staff, including outstanding delivery of health care, dedication to the community and combined they bring over 50 years of service to the patients at SLV Health."
Since its inception in 2000 the SLV Health Education Assistance program has provided over $25,000 in education assistance to the staff members at SLV Health.
Dawn Weed-Education Director says the program "promotes personal and professional development, which in turn improves the overall health care experience received at SLV Health and advances workers' skill set."