Bleakney is now Family Health Practitioner at SLV Health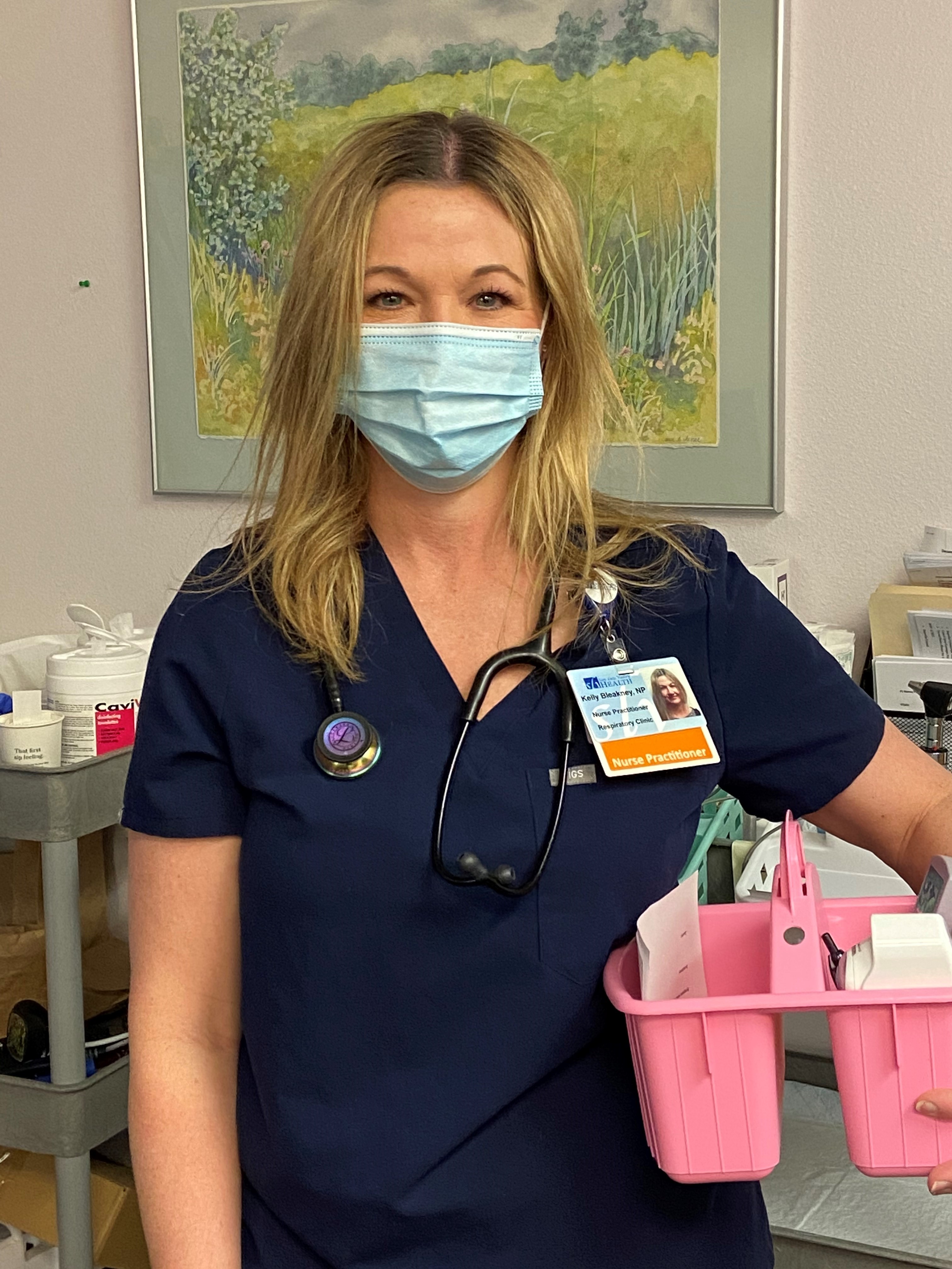 Kelly Bleakney is now a San Luis Valley Health Family Nurse Practitioner at the Stuart Avenue Clinic in Alamosa.
This is part of SLV Health's "Grow Your Own" Series, Featuring Kelly Bleakney
San Luis Valley Health Family Nurse Practitioner Kelly Bleakney started her position at SLV Health in January 2021 after almost 20 years as a nurse.
Born in Washington, she lived briefly in Oregon before moving to the Valley as a child, attending Sargent High School and Adams State University. Initially, she wanted to be a teacher, and started taking classes as an elementary education major before changing her track to nursing at Trinidad State College in Alamosa. After graduating in 2002 with an associate's degree, she was hired by SLV Health. Bleakney later went on to receive her bachelor's degree in nursing from Grand Canyon University in 2018.
After working with SLV Health for almost twenty years, she realized she wanted to go back to school. "I was struggling to find my place in nursing," she said. "I had the years of experience to share, but lacked the further education that allowed for moving forward. I also wanted to be a positive example for my children and grandchildren."
In 2020, she graduated from Regis University after completing a master's program in nursing. "I feel grateful to have had the opportunity to further my education and am hopeful for the future," Bleakney said.
She is now employed as a Family Nurse Practitioner Clinic in the Respiratory/Acute Care Clinic at SLV Health Stuart Avenue Clinic in Alamosa, and is thankful for the support she received along the way. "I would have to thank my significant other Cody, and also my children and grandchildren for understanding my time for them was limited over the past few years." Bleakney said.
For those considering continuing their education, Bleakney offers a few words of advice. "We get a lot more from formal education than many may realize," she said. "Education allows for a solid platform that nobody can ever take from you – they can only gain from you."