2022 Stephanie L. Miner 5k
People gathered at Cole Park on September 17th to participate in the 19th annual Stephanie L. Miner 5k Walk & Run. This year, 100% of the registration and donation proceeds went towards expanding SLV Health's pharmacy to better support cancer patients.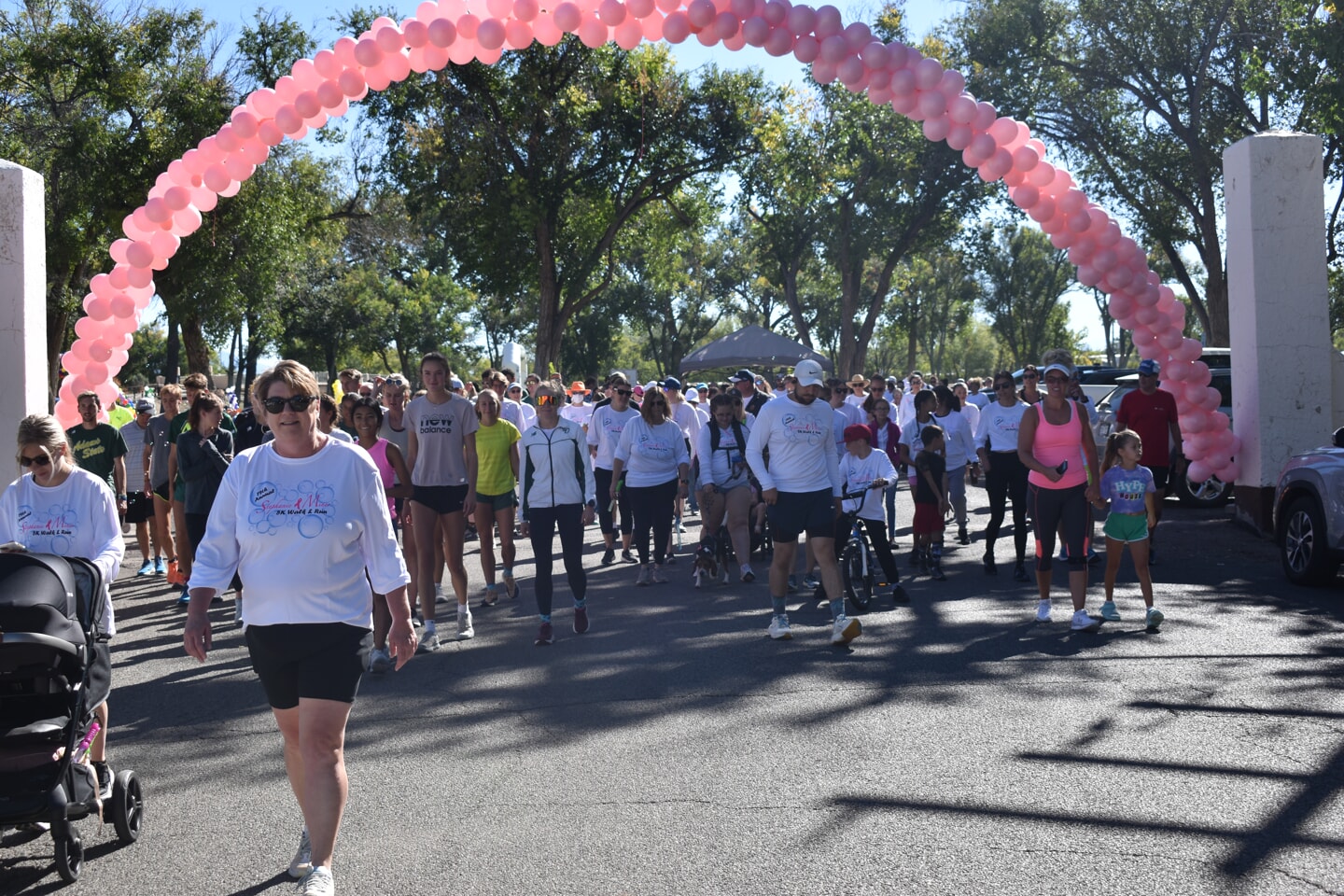 Before the race began, SLV Health's Awards & Recognitions committee gathered onstage to present the 2022 Community Partnership Award. The award goes to an individual or organization who exemplifies partnership in community health. This year's award went to the Food Bank Network of the San Luis Valley. Annaliese Baer, director of the food bank, accepted the award on the organization's behalf.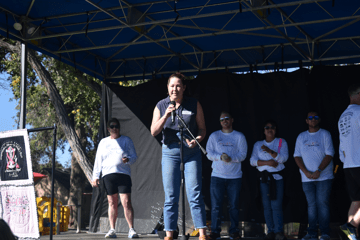 Another long-standing tradition is auctioning off a quilt, made by Beverly Hettinger each year, made up of past Stephanie L. Miner 5k commemorative t-shirts.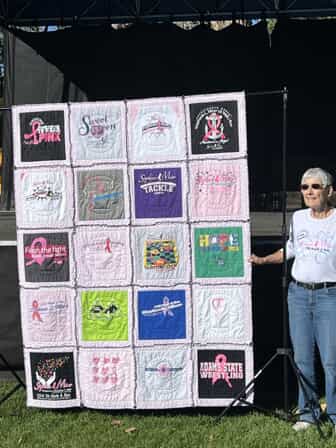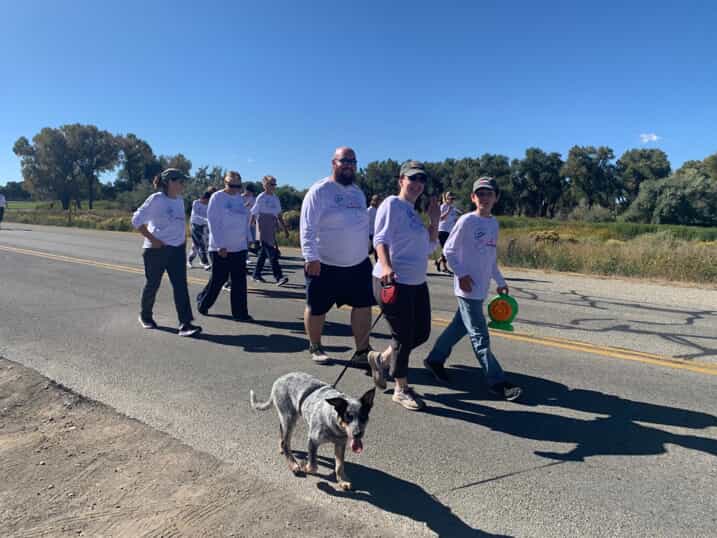 This year's race was "bubble-themed" and nine different departments set up very creative and fun bubble stations throughout the course to encourage the runners.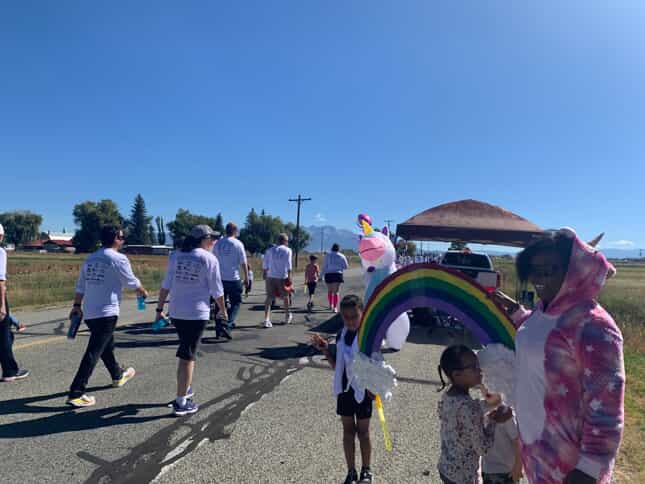 ​ 
The SLV Health Foundation would like to thank all its sponsors as well as the Adams State wrestling and cross-country teams for all their work in setting up and taking down the event.