SLV Health is a Top Ten Performer with RAE
San Luis Valley Health is celebrating improved health outcomes for patients through its coordinated community-based approach to care.  The outcomes are measured and defined by the Colorado Department of Health Care Policy and Financing (HCPF).  They established Key Performance Indicators (KPI) which are used to measure performance and incentivize Regional Accountable Entities (RAE).   
"We received this recognition for our performance in supporting Medicaid patients through our Team-Based Care model and Care Coordination supports," explained Audrey Reich Loy, Director of Program Operations at SLVH.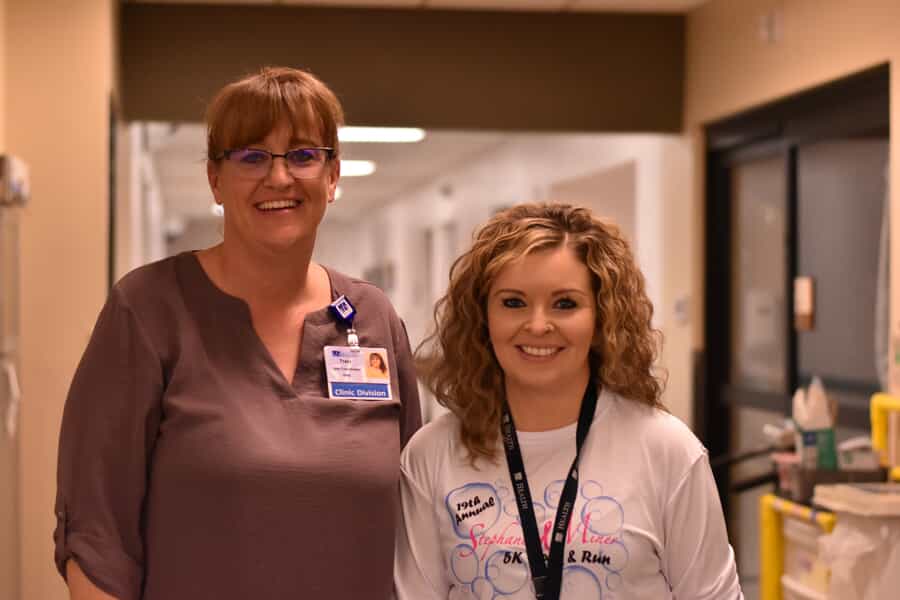 Pictured are SLV Health's Emergency Department's Care Coordinator Traci Martinez (L) and Felicia Garcia (R), one of the Discharge Planners.
"Last year, SLV Health excelled in supporting patients with connecting and engaging in dental care, participating in annual wellness visits, and reducing unnecessary utilization of the Emergency Department by instead managing patient conditions through their clinic medical home." 
In the recent Fiscal Year 2021-22, SLV Health was identified as a top ten performer within RAE 4.  Congratulations to all of the hard work put forth by the team at SLVH on behalf of improving patient outcomes!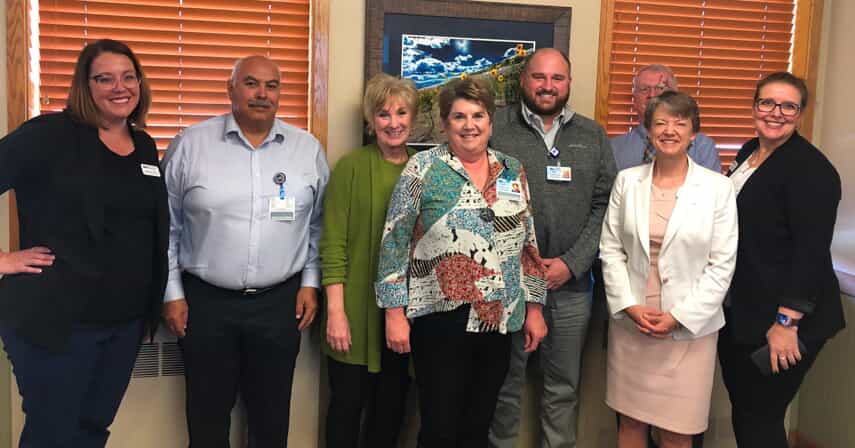 Leaders from HCPF and SLVH pause for a photo in the Regional Medical Center in Alamosa. A quote from HCPF's Facebook page, comments, "Great site visits in Alamosa with key partners! Thank you to San Luis Valley Health Regional Medical Center for your passion to serve your community and support for the local health care workforce. We appreciate your outstanding leadership, community service, engagement and care for our Medicaid and CHP+ members!"