Generous Donations to the Juvenile Diabetes Fund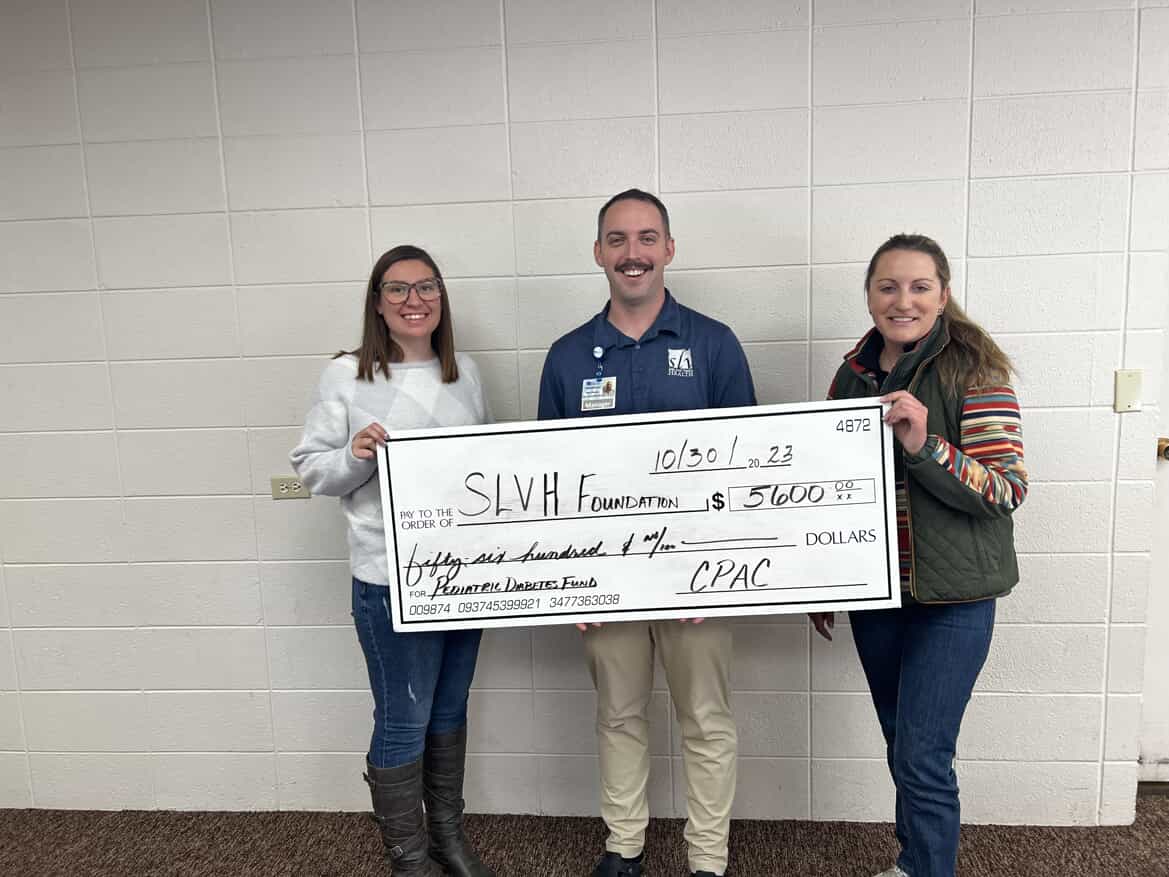 L to R: Kim Crowther, Farm Fresh Direct of America, Sr. Organic Sales, Operations, Procurement Manager. hands off the check to Chris Padilla, SLVH Clinic Manager, with the help of Helen Smith, CPAC Admin Assistant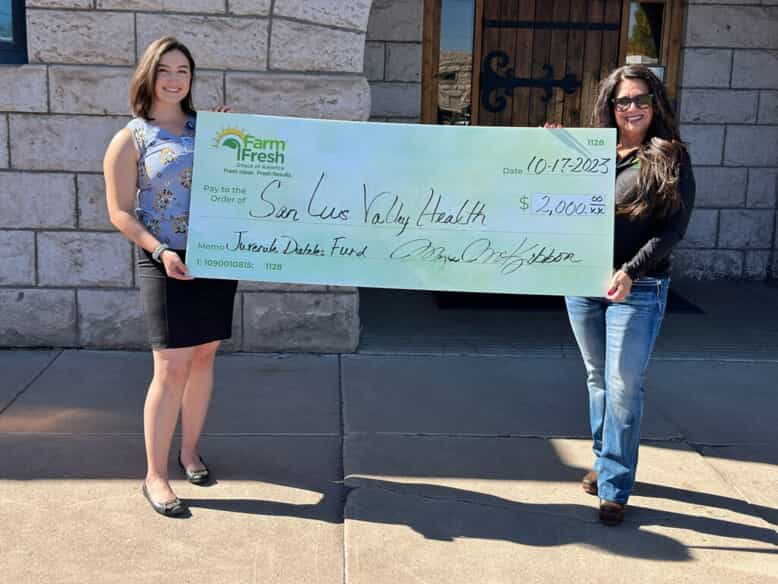 L to R: Alyssa Kunugi, SLVH Clinic Director of Primary Care, accepts the Farm Fresh donation from Mayra McKibbon, Farm Fresh Direct of America, Director of Workforce & Community Programs.

San Luis Valley Health team members accept the generous contribution from the Colorado Potato Administrative Council of $5600. Of this amount, $850 was raised from the annual Tator Trot during the September Potato Festival. The other $4750 was generously donated by CPAC. In addition to this, Farm Fresh Direct of America donated another $2,000 toward this cause.
The money raised assists pediatric patients in the San Luis Valley with resources to manage their diabetes diagnosis.  Many of the resources such as the Barbara Davis Center or the American Diabetes Association camp, require traveling outside of the Valley.  San Luis Valley Health holds the funds and distributes them to any family who may be able to use these funds.  In order to request funds, family providers or family members simply need to reach out to SLVH Clinic manager, Anna Walker, at her email, anna.walker@slvrmc.org.  The recipient only needs to state their request, it is not financially needs-based.