Foundation Board of Directors
The SLV Health Foundation Board is a volunteer, philanthropic group of citizens throughout the San Luis Valley who serve as champions for the hospital and raise money for its ongoing needs.
We are sincerely grateful to our dedicated board for all they do to help make exceptional healthcare possible in the San Luis Valley.
San Luis Valley Health Foundation Board Members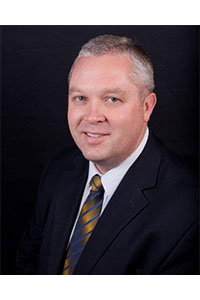 Mr. Jeffery Motz is an associate at Motz Law Firm, LLC. He graduated from Law School at the University of Tulsa in 2003. He and his wife Katherine are very active with their children especially during basketball and track season. Mr. Motz has been on the San Luis Valley Health Foundation Board since 2015.
Mr. Duane Bussey received his BA in Business Administration and Psychology and graduated with honors from Adams State College University (ASU) in 1982. Prior to his graduation from ASU, he achieved an extensive educational background in financial and real estate management. In 2000 he graduated with honors from America's Community Bankers from Fairfield University, Fairfield, CT. Mr. Bussey was a Loan Officer, Senior Loan Officer and Assistant Vice President for San Luis Valley Savings and Loan. After appointment as the Senior Vice President, in 2004 he became President/CEO of San Luis Valley Federal Bank. He is on the bank's Board of Directors. He is a member of Adams State University Foundation Board (immediate Past President), Alamosa County Economic Development Corporation Board, San Luis Valley Trout Unlimited Board (Treasurer) and has been a Director on the San Luis Valley Health Foundation Board since 2004.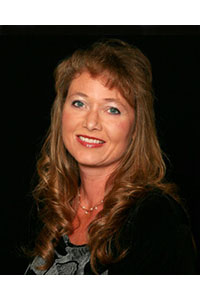 Ms. Roxann Sittler is a San Luis Valley native with a BS in Business Management. She worked 13 years with the USDA Forest Service in Colorado and Pennsylvania. She left her professional career to manage the family farm and focus on her growing family including three sons and a daughter ranging in age from nineteen to twelve, and she has been involved in community activities in the San Luis Valley including the Cub Scout Pack 287 in Monte Vista. She is a past-president and current officer of the General Federation of Women's Clubs (GFWC) Magnolia Society. This local civic group has raised monies for local charities ranging from animal shelters and food banks to the Stephanie L Miner Women's Imaging Center at the San Luis Valley Regional Medical Center. Ms. Sittler is also a current board member of the San Luis Valley Health Foundation the past 9 years. She is a dedicated member of the Rio Grande Ward of the Church of Jesus Christ of Latter Day Saints.
Mr. Russel Achatz received his Bachelor of Science and Business Administration degree from Adams State College University (ASU). He attended ABA National Commercial Lending School and Graduate School of Banking at the University of Colorado. In 1987 he went to work for First National Bank as Assistant Vice President. He became Senior Vice President and Commercial and Real Estate Loan Officer in 1990. In 2006 he became the President/CEO of Alamosa State Bank. Mr. Achatz is very active in the community. He has been a member of SLV Basketball Officials (Sec/Treasure), Adams State Athletic Foundation Board, Cattails Golf Course Board of Directors, and Alamosa Chamber of Commerce. He is presently involved in Alamosa Kiwanis (holding many officer and director positions), Alamosa County Development Corporation and Adams State College Foundation. He has been on the San Luis Valley Health Foundation Board since 2006.
Sheila Hicks

Ms. Sheila Hicks, CPA and shareholder at Wall, Smith and Bateman, Inc., a local accounting firm, attended and received her undergraduate degree from Adams State University with a BS in Accounting. She joined San Luis Valley Health Foundation in 2012 and is currently serving as President. She has been involved with: Kiwanis as a member and held the office of treasurer, Cattails Women's Golf Association member and treasurer, and volunteered to help with After Prom for the local high school. Ms. Hicks enjoys being with her family, golfing and being in the mountains.

Rosalie Martinez

Ms. Rosalie Martinez holds a MBA in Management from Colorado State University and a BS in Accounting from Adams State University. She is co-owner of L & M Auto Enterprises, Ace Hardware of Alamosa, Sierra Vista Lumber Company and Farms, Cattle Ranches and horse racing. In the past Ms. Martinez served as Vice President for Administration at Adams State University, at the Adams State University School of Business and on the Adams State University Foundation Board. She is presently involved on the San Luis Valley Health Foundation Board and has served 12 years, and on the Board of Trustees for San Luis Valley Health, having served 9 years. She is also serving on the Board of Directors for Farm Credit of Southern Colorado, as Vice President on the Trinidad State Junior College Advisory Board and on the Board of Directors for Amarah's "Kids Like Me" Foundation.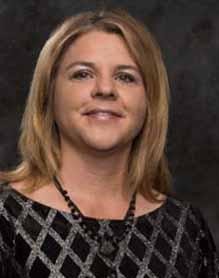 Amy McKinley

Ms. Amy McKinley is a San Luis Valley native, and attended Adams State University. She worked for Alamosa County for 22 years, and has also worked for Adams State University and the City of Alamosa. She is currently the County Treasurer for Alamosa County. She and her husband Robert have two daughters, Brooke and Jenna. Joining the San Luis Valley Health Foundation Board in 2020, Ms. McKinley is also a member of the Kiwanis and Optimist Clubs, and previously served on the Sangre de Cristo School Board from 2001-2005. She continues to give back to the community by volunteering with the San Luis Valley Fair.