Nutrition Services
Personalized, Healthy Diets
Nutrition is a critical component of health, and poor nutrition can contribute to a number of diseases. San Luis Valley Health has expert Registered Dietitians on staff to provide nutrition counseling and medical nutrition therapy (MNT). We can help you build a healthier diet personalized for your tastes and to meet your wellness goals.
Working with a Registered Dietitian has many benefits. When searching for nutritional counseling, you will likely find people calling themselves nutritionists and people calling themselves Registered Dietitians. Unlike a Registered Dietitian, someone who calls themselves a nutritionist does not need any qualifications to make that claim. Registered Dietitians, however, can only be registered once they have met rigorous education standards set forth by the Commission on Dietetic Registration and the Academy of Nutrition and Dietetics. A Registered Dietitian has training and education in diets and how they pertain to health.
Medical Nutrition Therapy
MNT is a therapeutic approach to treating medical conditions and their symptoms through a tailored diet and close monitoring, in both the inpatient and outpatient settings.
At San Luis Valley Health, we are committed to giving patients of all ages information on how they can improve their diets and their lives.
The Myth of the Fad Diet
Many diets you'll see online or in bookstores claim that they have found the ideal "healthy" diet. What they offer may very well be healthy eating plans for some people, but if you are trying to meet specific health goals than these will not provide what you're looking for.
Every person is different, as is their metabolism. There is no "one size fits all" diet. You and your Registered Dietitian need to work together to build a custom diet that was personalized for your medical history, tastes, and goals. It is also important to keep meeting with a Registered Dietitian during the first few weeks of the diet to ensure it is producing the desired results.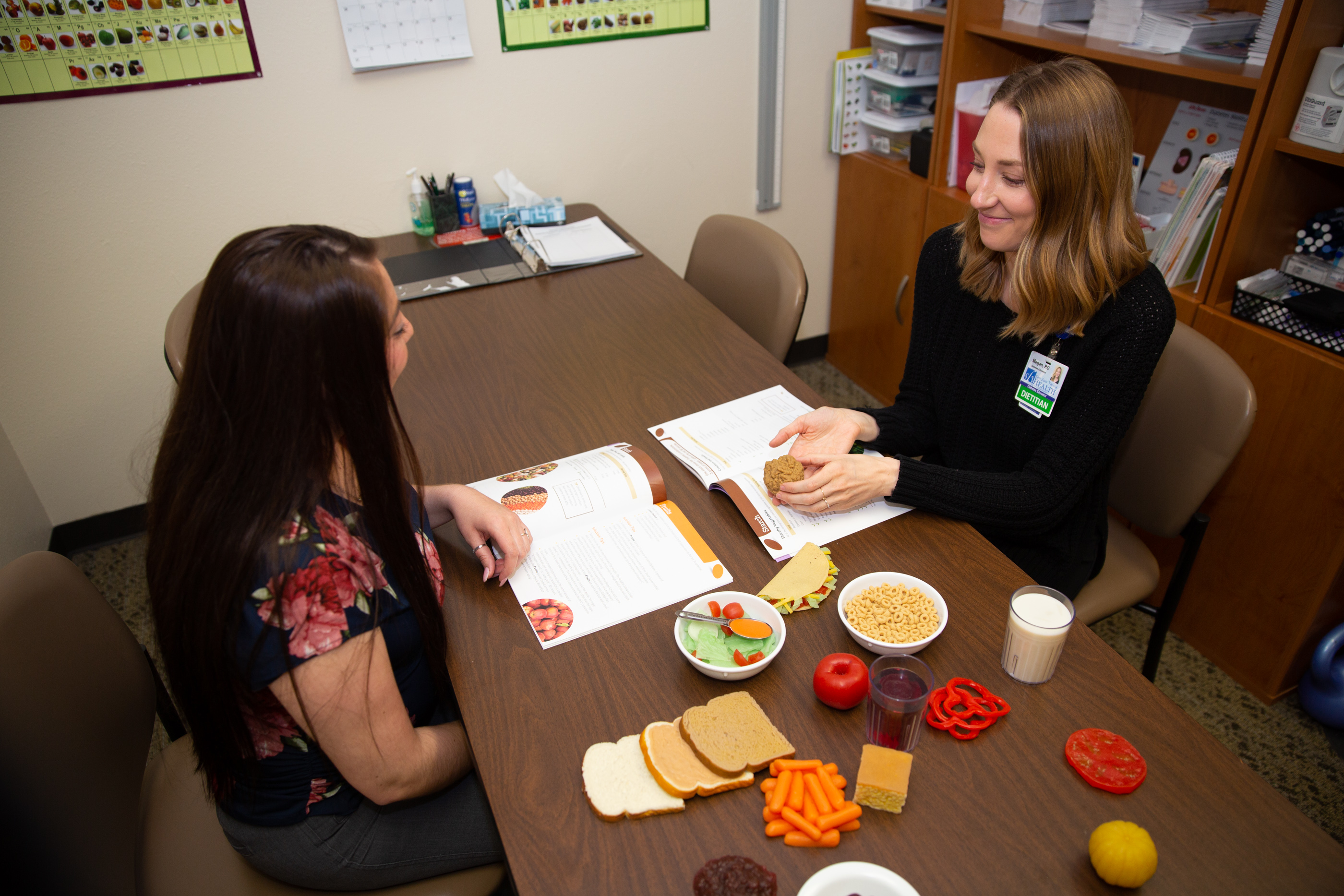 Nutrition services at San Luis Valley Health are offered at Regional Medical Center. Call (719) 587-6372 to learn more.