Audiology
Diagnosis & Treatment of Hearing, Balance & Related Disorders
Audiology Tests
Audiology aims to determine whether someone can hear within the normal range, and if not, which portions of hearing (high, middle, or low frequencies) are affected and to what degree.
We use different types of tests to detect impairments. These include:
Hearing evaluations
Otoacoustic emission measurements
Auditory Brainstem Response (ABR) Testing
Newborn hearing follow up
Hearing Loss Treatment
If our audiologist determines that a hearing loss or vestibular abnormality is present, she will provide recommendations as to what options may help - such as a hearing aid, cochlear implants, surgery, or referrals to other medical specialists.
We also provide assessments for newborns and children.
Audiology services are provided by Linda Vaughan, MA, CCC-A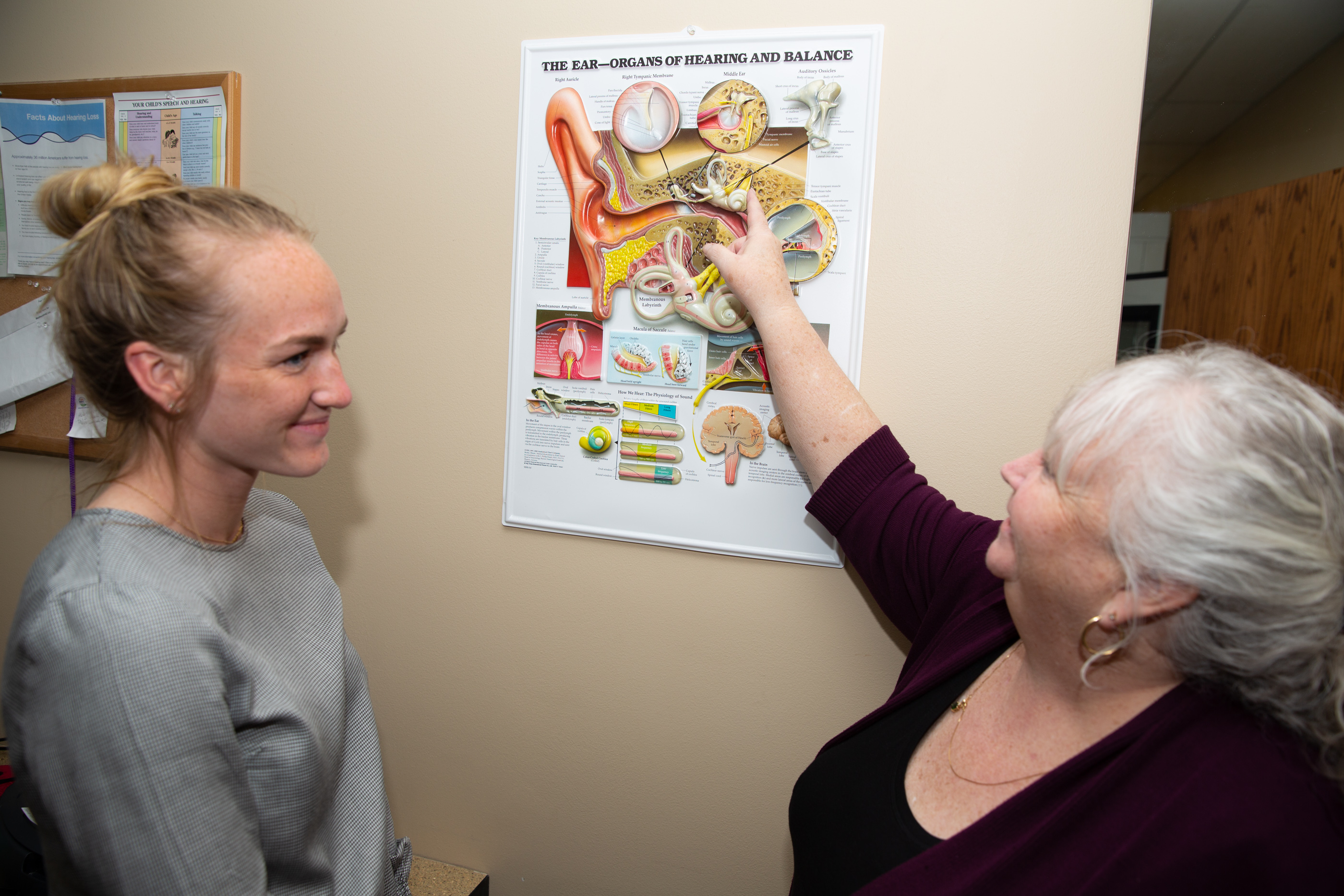 Audiology services are offered at RMC Clinic. Call (719) 589-8025 for an appointment. The fax number for this department is (719) 589-8087.