National PA Week Celebrated at SLV Health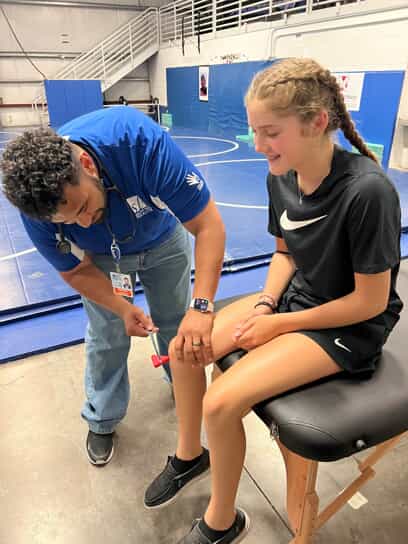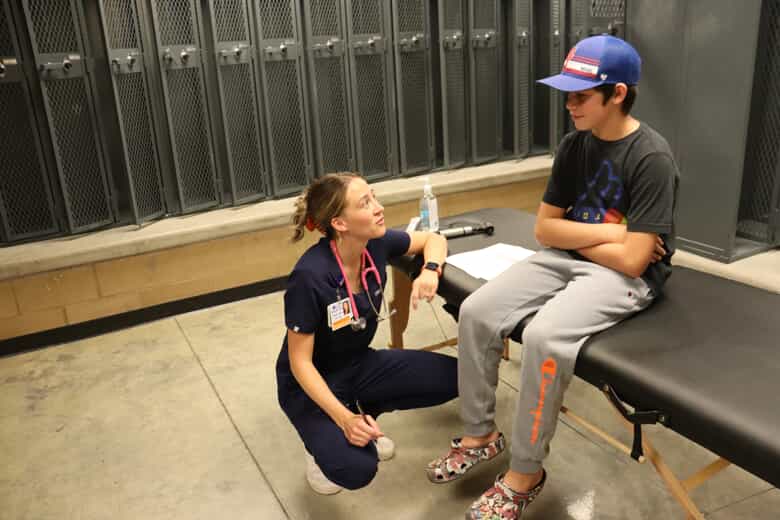 Tylen Pavlovsky, PA-C, and Bailey Buhr, PA-C, are assessing high school student-athletes as part of SLVH's annual physical checks they provide for the community.
National PA Week is Celebrated at SLV Health
"I started my first career in healthcare as a registered Medical Technologist. After twelve years, it became obvious to me that what gave me the greatest joy and satisfaction in my work was the direct interactions with patients. Leaving the laboratory and pursuing a career as a certified Physician Assistant seemed like the best and fastest way to get closer to patients and their families. It certainly was the best choice for my family." -- Ed Kulp, PA-C, Primary Care, Stuart Ave Clinic, SLV Health.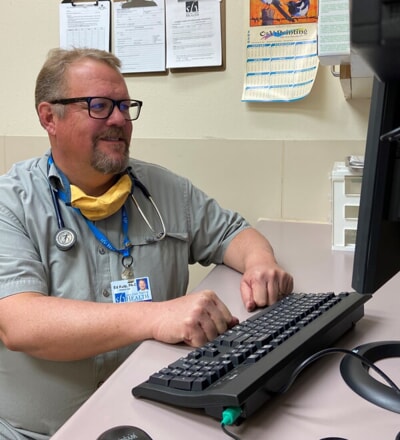 ​
PAs provide Primary Care as well as specialty care in Orthopedics, Oncology, Cardiology, General Surgery, Pediatrics, Emergency Medicine, and Occupational Medicine at SLVH. Over the last five decades, PAs have enjoyed practicing with steadily increasing amounts of autonomy in their day-to-day work. PAs perform examinations, order and interpret diagnostic tests, diagnose and treat a wide range of illnesses across the entire age span, write prescriptions, perform procedures, and assist in surgery.
PAs help fill a need in rural healthcare delivery, where it is often difficult to retain a doctor. Physician assistants are cost-effective, especially in underserved areas. Physician assistants work in collaboration with licensed medical doctors. SB 23-083 became law in Colorado on August 7, 2023. This law does not change the scope of practice for PAs in Colorado. Senate Bill 23-083 required the Colorado Medical Board to make changes to Rule 400 of the Medical Practice Act, which allows PAs to practice without a "supervising physician." Instead, PAs enter a "collaborative" relationship with MD and DO physicians that allows for more flexibility creating greater access to medical care in Colorado.
At SLV Health, seven PAs serve patients in the Emergency Department and are contracted with Innova Emergency Medical Associates. They are Paul Amiott, Andrea Cherne, William Welker, Lisa Conner, Heather Damon, Matt Wark, and Jessica Anaya.
There are currently eight PAs in SLVH's Primary and Specialty clinics, and during Physician Assistant Week, their work, education and training, and healthcare delivery to our community is celebrated. Ed Kulp, Cathy McCurdy, Laticia Hollingsworth, Mark Rice, Brian Jackson, Amy Blakeslee, Bailey Buhr, and Tylen Pavlovsky deliver exceptional care to patients in the San Luis Valley.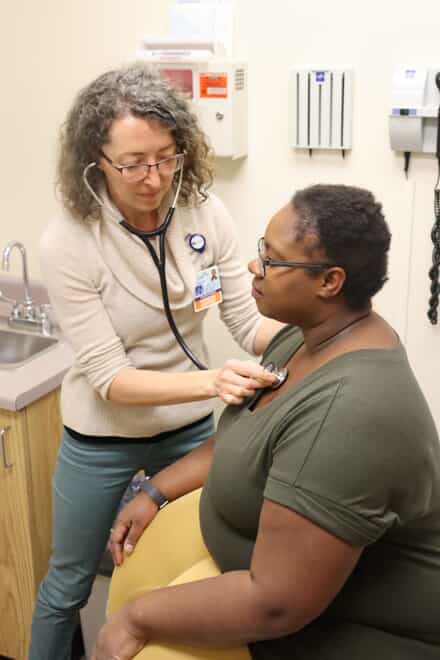 Amy Blakeslee, PA-C, performs an annual wellness visit for a patient.