Veterans Affairs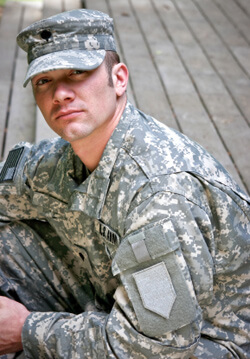 The San Luis Valley has one community-based outpatient clinic for individuals receiving health benefits through the Department of Veterans Affairs. The VA clinic offers primary care and mental health services.

The San Luis Valley VA clinic is located at:

622 Del Sol Drive Alamosa, CO

(719) 587-6800

(Just east of Wal-Mart in Alamosa)

The clinic is open Monday - Friday, 7:30 a.m. - 4:30 p.m.
Eligibility
Medical benefits through the Department of Veterans Affairs are available to individuals who have served in active military, naval, or air service and are separated under under any condition other than dishonorable. Current and former members of the Reserves or National Guard, who were called to active duty by a federal order and completed a full period, may also be eligible for VA health benefits. Enrollment into VA health benefits is income based. See if you are eligible for VA health benefits.
If you are already enrolled, visit My Health to manage prescription refills, learn healthy living tips, or talk to a doctor online.
Did you visit the Emergency Room?
Call the Veterans Affairs Network immediately upon checking into the Emergency Department (non-VA). Call 1-844-724-7842. No later than 72 hours after checking in. If timely notification is not made, TriWest will deny payment for the Emergency Department.
VA MISSION Act:
Veterans should go here for more information: https://missionact.va.gov/
Click here for Instructions for Prescriptions Written by Providers Outside the VA and Instructions for How to Access the Choice Program.
For all other Veteran services, visit or call:
Alamosa County
Veterans Affairs Officer
8900-A Independence Way
Alamosa
(719) 589-1109
Conejos County
Service Officer
12987 County Rd. G6
Conejos County
(719) 376-6725
Costilla County
(719) 580-6126
Mineral County
(719) 480-3137
Rio Grande County
Veterans Service Home
3749 Sherman Avenue
Monte Vista
(719) 852-5118
Saguache County
Veterans Office
501 4th Street
Saguache
(719) 655-2680
VA Patient Advocates
Denver/Metro: (888) 336-8262
Colorado Springs: (800) 278-3883
Pueblo: (800) 369-6748
Veterans Coalition of the San Luis Valley: